It can be easy to fall into the trap of leaving a small garden to look after itself - but trying something new is a great way to fall back in love with a limited outdoor space. Here, one of our gardening experts, Rowan Godfrey shares his small garden ideas, which should help you make a big impact on your outdoor living.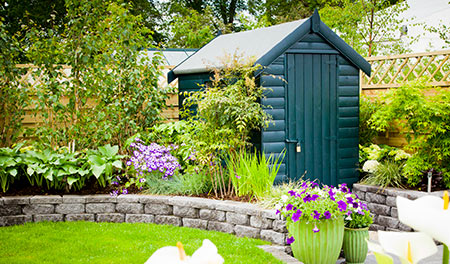 Planting Daffodil Bulbs
If you are looking to have daffodils in your garden next summer, the best time to start planning for this is in the autumn. Below are a few instructions to help care for your daffodil bulbs so they will be ready for next summer.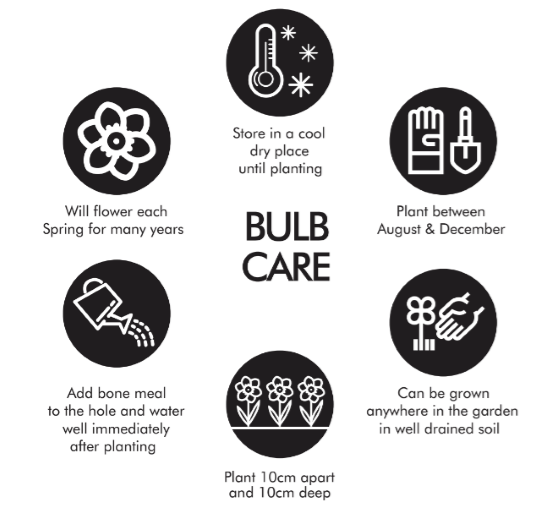 Additional Care Information
Select a site that offers full sun or partial shade.
Most daffodils tolerate a range of soils but grow best in moderately fertile, well-drained soil that is kept moist during the growing season.
Most daffodils prefer neutral to acidic soils.
After daffodils bloom in the spring, allow the plants to grow until they die off. They need time after blooming to store energy in the bulbs for next year's bloom.
To remove the dead foilage, either snip them off at the base, or twist the leaves while pulling lightly.
Start On The Right Foot
If you have a small garden, improving the space can actually feel overwhelming rather than seeming like a simple task. Let's say you plant a standard Lavender for scent - in a year or two it can take up a significant amount of what little space you have, and you're left feeling powerless to change your space.
Instead, plant a dwarf lavender (Munstead is a good example), and follow the pruning instructions to keep it small. There are often dwarf varieties of plants (look for patio apple trees, dwarf Junipers, dwarf Acer's and more) which are a great option for small gardens or raised garden beds.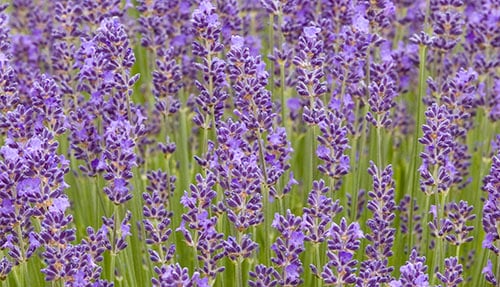 Dwarf Munstead Lavender
Bedding can be used to great effect for virtually year round colour and can be used under dwarf trees. Alpine plants also tend to be on the small side if you have good gritty and well draining soil.
Use Height To Create More Space
It's good to 'think up' when ground space is at a premium. You might only have 40sqm of flat ground, but you may at the same time have upwards of 100sqm of wall or fence space. Novel hanging planters are in vogue at the moment, examples I've seen during my own research include Wellington boots, handbags, pots on shelving or drilled and hung.
Find out how to perfect a patio garden >>
Experiment Lots
Anything can become a planter, old cans, bottles with the top cut off, so have some fun here. Small planters require more care and a little more regular watering but can be rewarding and add extra interest.
Find out which flowers to plant if you want to create a wildlife garden >>
Climbing plants such as Clematis and the hardy Passiflora can add bursts of appeal to a dull fence or wall with a bit of support.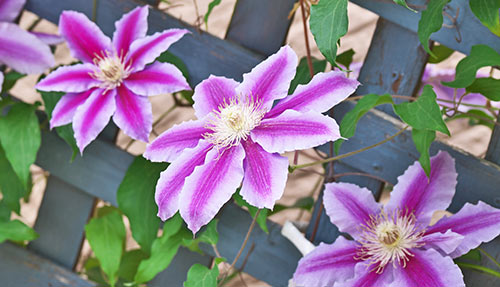 Clematis
Above all, just get planting. If something gets too big simply either cut it back, or take it out and try something else. Scale your seating requirements to your needs too - a great-looking small garden is no good if you can't sit in it and enjoy it. A cafe style round table and two chairs may be enough, and will be easier to store over winter.
One of the best things about starting a small garden project is learning what's possible. Just ask any of our Garden Centre experts for their ideas and tips to get going, and keep popping in through the seasons for more advice.