Plants And Flowers That Work Best
Plants can really soften the harshness of a patio area. Lots of paved or courtyard gardens using a range of hardy but tropical-in-appearance plants. Hardy Palms, Yucca's, Tree Ferns and Bamboo can all be used to add an exotic feel, and in some cases only need basic protection over winter in cooler parts of the UK.
As the patio is often accessible from the kitchen, many people grow soft fruit like strawberries, . it can also be a good spot for a herb garden - a herb spiral made from stones or bricks is a fun and practical way to add another dimension to your gardening and cooking routine.
The Patio Pizza Pot

Kids love getting their hands dirty. They also love eating pizza. So why not combine the two by helping them to grow some of their favourite pizza toppings in a large pot? Cherry tomatoes, sweet peppers, basil and oregano are all a doddle to grow and will quickly reward your children with lots to pick, after very little effort. Either help them to start plants off by growing from seed, or save time and buy ready-grown seedlings.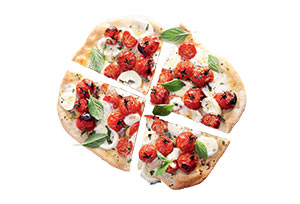 To pot them up, fill a 30cm flowerpot with multipurpose compost. Dig a small hole at the back for the pepper, place the tomato plant in front and the herbs to each side. Keep the pot in a frost-free place outside until late spring, then move it into a sunny spot. Water daily and feed the tomato and pepper plants once a week with liquid tomato fertiliser.
Top Herbs To Grow On A Patio
Patios tend to be fairly dry locations and sun traps, which is ideal for a lot of herbs. Basil, Rosemary, Sage, Mint and Oregano are all relatively easy to grow and useful for cooking (growing your own makes it easier to experiment too). With the exception of Basil, they are all perennial and will come back the following year. Mint is best planted in a pot. It can be pretty aggressive and will try to takeover the soil, so be careful if you plant this. There are any number of different flavours of mint now available too, from simple Peppermint though to a quirky Pineapple Mint. You can also grow your own chillies in a patio garden too.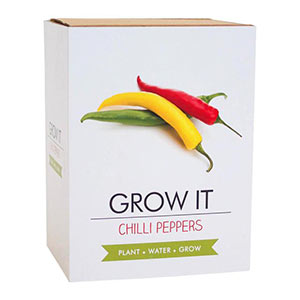 Decorating Your Patio Garden
Use your imagination here. To soften the patio, you could take out the occasional slab and replace with gravel. Alpine strawberries will grow even under the poorest conditions so just pop them into the gravel and watch them spread. Paint your garden furniture in any colours you like - a great range of garden paints are available which simply require recoating on a yearly basis.
You can buy a range of planters, but anything can be turned into one. For example, you could take an old cast iron bathtub, paint it with rust preventative paint, add gravel for drainage then soil with plenty of grit and there you have it - a novel vintage alpine patio garden. Old jars make fun planters but need a lot of care over summer to ensure they don't dry out, so ideally bring them into a sheltered area to make sure they don't drown over winter. An old chest of drawers can also be used to great effect for a couple of years.
Patio Furniture
Scale furniture to suit your requirement. Garden furniture doesn't have to be expensive and can be as colourful (or subtle) as you like. For a real entertainment space the furniture can become the focus with planting and perhaps lighting to soften the edges. At a much simpler level, a pair of deckchairs with a small table that can be easily put away the majority of the time may well be enough.