Just when you might have thought they were going extinct, we've brought back our range of dinosaur plant pots after they became a hit last year. At £5 each, all 'species' will come with an indoor plant too - with either Tradescantia, Fittonia, Pilea, Ivy or Chlorophytum (Spider Plant) as part of the pre-historic planter display.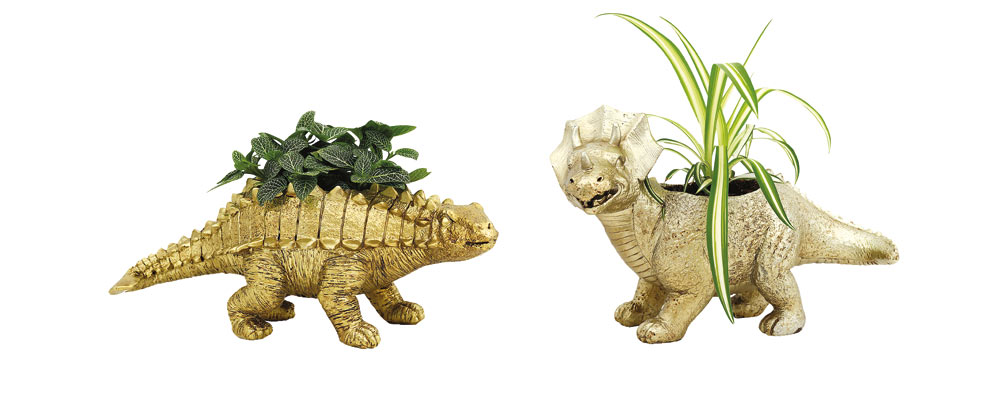 Planto-saurs:The Ankylosaurus (left) and Triceratops join four more dinosaur plant pots in our range.

Six different species of dinosaurs are available in silver, gold and bronze colours: Ankylosaurus, Tyrannosaurus (T-Rex), Diplodocus and Triceratops and new this year – Iguanodon and Velociraptor.