Spring is springing into life, and summer is just around the corner. That means it's time to get outdoors and flex those green fingers. If you're not sure where to start, try our no-fuss spring gardening tips below.
1. Take a little off the top
Over winter, how did your garden grow? If your grass is starting to look a little scruffy and the weeds are rearing their heads, it's time for a trim. It's always nice to have a little shrubbery around - but because they create the structure in a garden, it's important to keep them in good condition with regular pruning. Not only that - pruning will improve a plant's shape and encourage flowering. First things first though - the lawn. Start with the mower, then pull on those gloves, grab your kneeler pad and dig out the pruners and shears to cut back your plants.
2. Brighten up your borders
Bedding plants are a fabulous way to brighten up your garden. For flowery perfection, separate out your plants, gently teasing apart the root balls. Dig a hole about the same size as the root ball, then place the plant in the hole so that the top of the root ball sits just below the surface of the soil. Refill the hole with soil, firm well and water. If you're not so garden-savvy, don't worry. Just try some of our easy-to-plant or ready-potted flowers instead.
---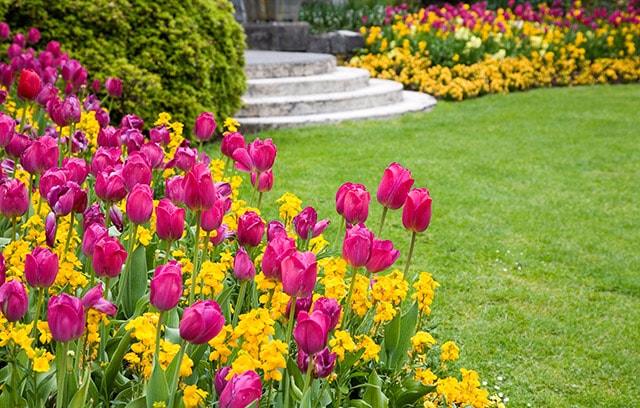 ---
3. Make it all pop with some accessories
If your garden is still looking a little bit dull from the cold and frosty mornings in winter, bring it back to life with some exciting colourful signs, furniture and other accessories. It won't be long until you bring out the barbecue, so now's a great time to give your patio or yard some TLC and make it guest-ready. If you have kids, get them involved in the garden makeover and add some colourful ornaments and characters too.
4. Choose the perfect planter
A planter can give your garden, patio or balcony a new lease of life - however large or small your space. To look after your patio plants, water them daily on warmer days - plants in containers and hanging baskets may need watering twice a day as summer sets in.
Our Horticultural Buyer, Rebecca says:
"Always water in the morning or the evening, allowing plants to soak up the moisture before the hottest part of the day. Water pots until water drains out of the bottom and create a shallow depression around plants in the ground to hold the water at the roots."
---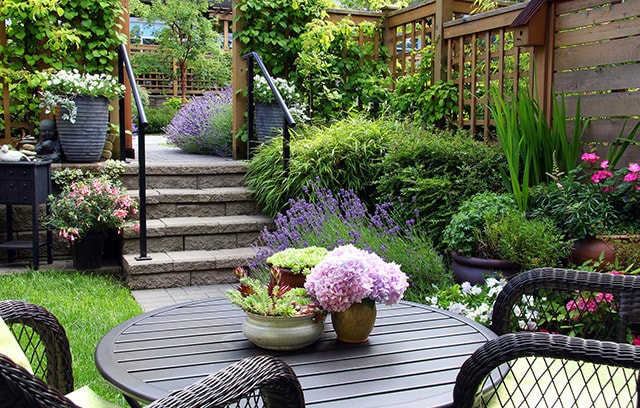 ---
5. De-bug your borders
Better weather means those tiny terrors will be creeping out to nibble on your tasty plants. Now that your garden is starting to feel fresh and full of life, make sure you protect your plants from insect invaders with a powder or spray. We only want the bugs to feel the effects though, so please follow the advice on labels for using these products safely - especially any restrictions on using them if you have children or pets.
---