Harissa Spiced Roast Easter Lamb with Honey Roasted Carrots
Spice up your Sunday roast with this harissa spiced roast lamb recipe. This is a great recipe for adding a tasty twist to your Easter celebrations.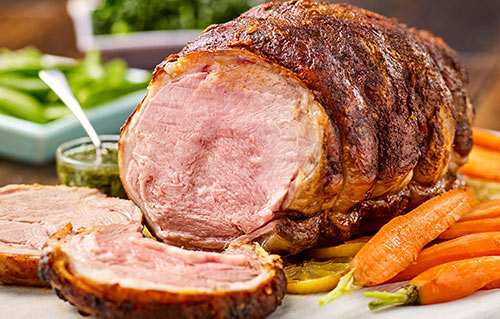 View the recipe

Roasted Leg of Lamb Stuffed with Leeks and Tarragon
Combining two delicious in-season ingredients, this lamb and leek recipe is great if you want to do somethin a little bit different, but still keep things fairly traditional.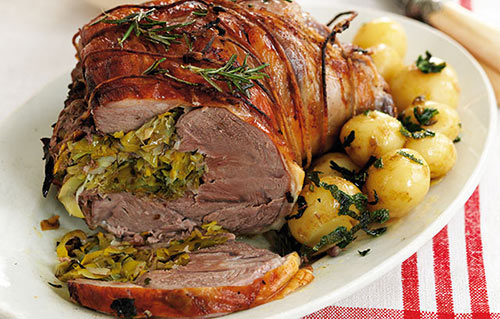 Leg of Lamb with Lemon, Mint and Feta Crust
A zesty lemon punch, garlicky flavour a minty sharpness and a satisfying parmesan crunch make this joint a top choice for Easter Dinner, and make the most of the tender British lamb underneath.
Lamb with Apricot and Mint Crust
This golden-crusted lamb makes the perfect roast dinner. Prepare the apricot topping the day before to save time. The anchovies add a rich, salty flavour – don't worry, they won't taste fishy, but leave them out if you're not a fan.