St. Clement's Cheesecake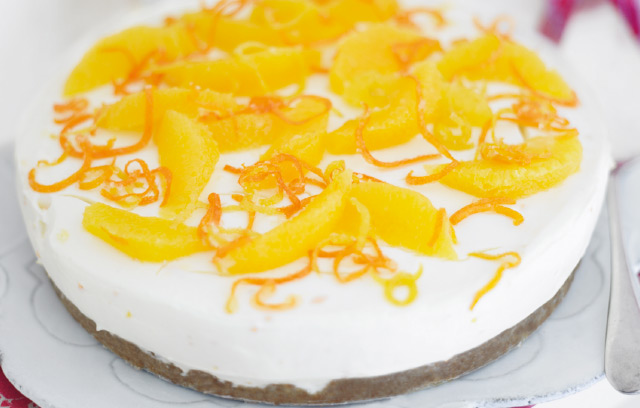 Treat yourself to a tangy slice of tastiness with this simple-to-make recipe. It's a cheesecake for any occasion, whether you're sitting down with family or showing off your showstopper skills with friends.
Easter Bunny Cake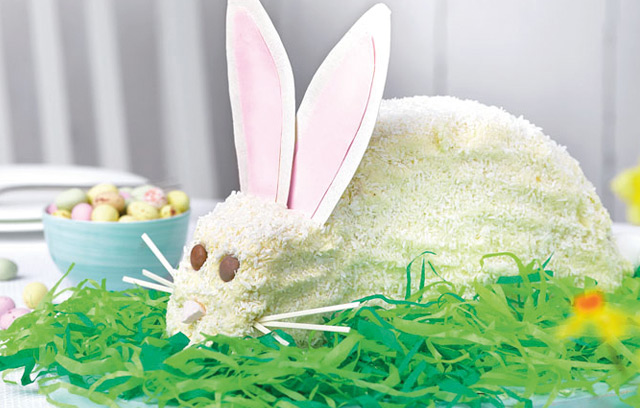 On the hunt for a real showstopper (or should that be show-hopper...) to treat the family with this Easter? This novelty cake cutie is just the thing. Get the kids involved too, and start a new tradition with Morrisons.

Find out how to make it

Salted Caramel Cheesecake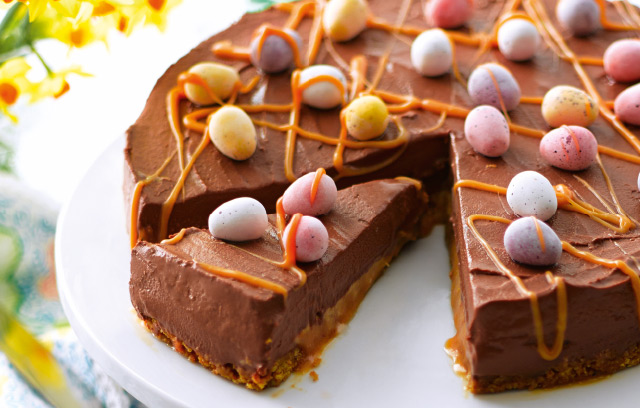 Who says the main course has to be the main event? Serve up something different for dessert, and try this salted caramel cheesecake recipe to wow your friends and family.

View the recipe

Lemon Cake with Chocolate Frosting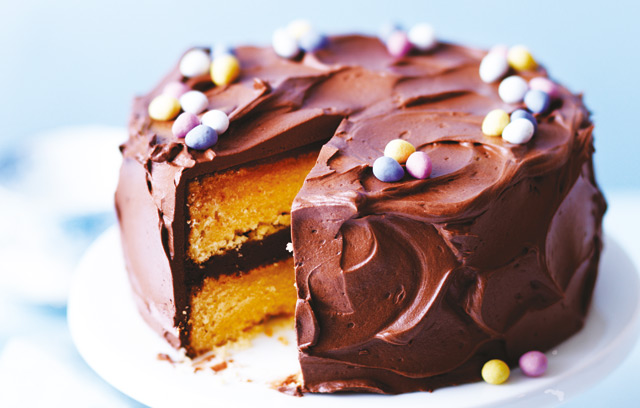 This indulgent twist on a classic lemon cake is well worth a try. Our simple recipe takes less than an hour to crack - so you can impress your guests with minimal effort.

Try this Easter dessert
Chocolate Hot Cross Buns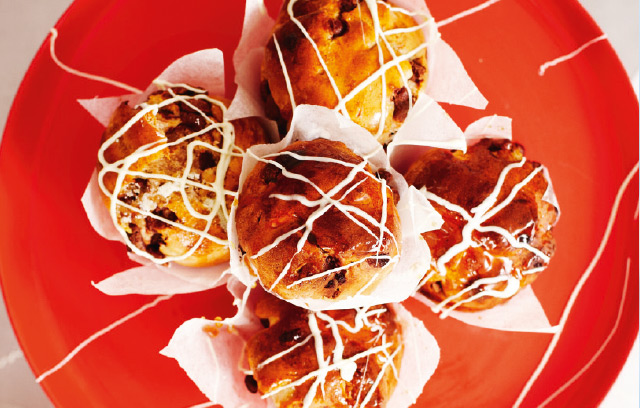 Choc-full of choccy deliciousness, this recipe adds even more fun to homemade Hot Cross Buns. It's a great one for the kids to get involved in - so start a new tradition, give it a try together and make sure they're all happy little bunnies over the Easter holidays.

Treat yourselves

Easter Simnel Swirl Buns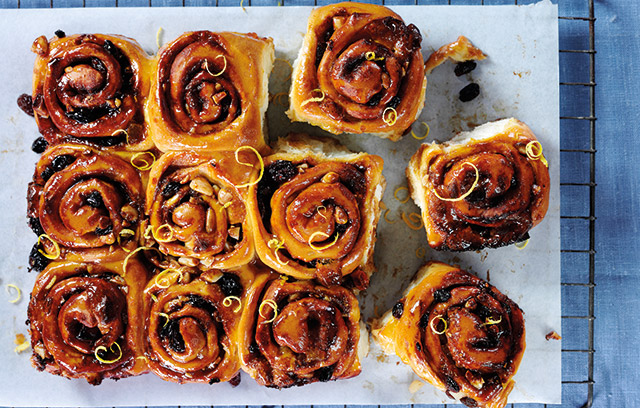 Easter would not be Easter without either simnel cake or hot cross buns. Learn from no other than former GBBO winner John Whaite using the showstopping Simnel Swirl Bun recipe this Easter.
Easter Chick Cupcakes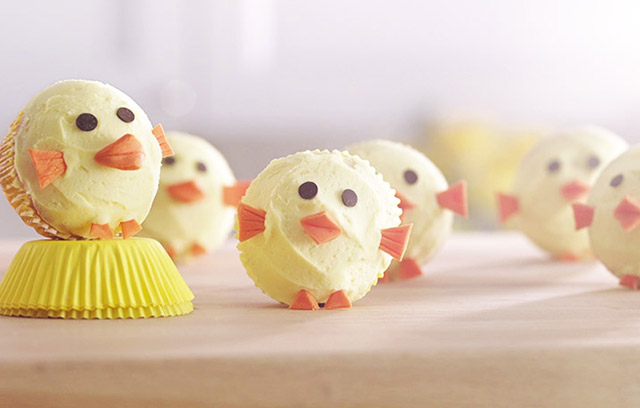 If you're looking for a fluffy break from chocolate, these buttery lemon cupcakes will add some zest to your Easter.

Find out how to crack the recipe

Ginger Nuts and Lemon Crunch Vegan Tart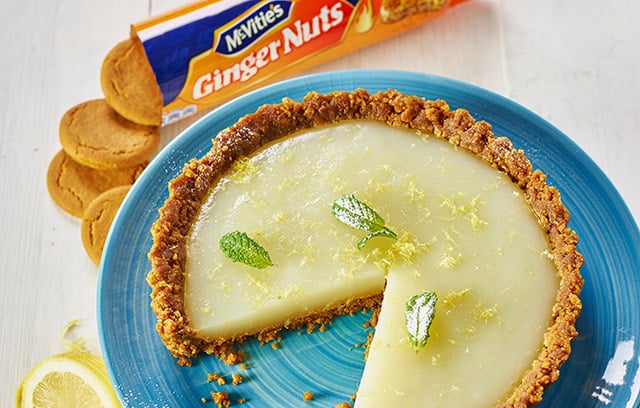 This easy to make lemon tart with McVitie's Ginger Nuts crust is suitable for vegans, making it a perfect family dessert.
Make this vegan Easter dessert

Easter Chick Lollipops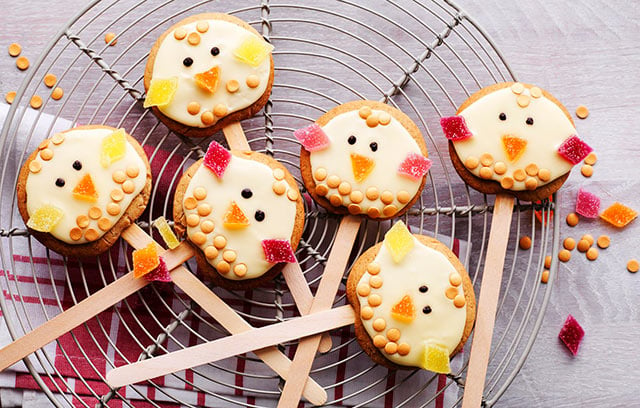 Try our delicious recipe, ideal for any Easter occasion. In just 4 simple steps you can make these Easter Chick Cookie Lollipops. Then simply decorate them yourself or let your family create their own.

Click to make thes chicks

Chocolate Popcorn Pizza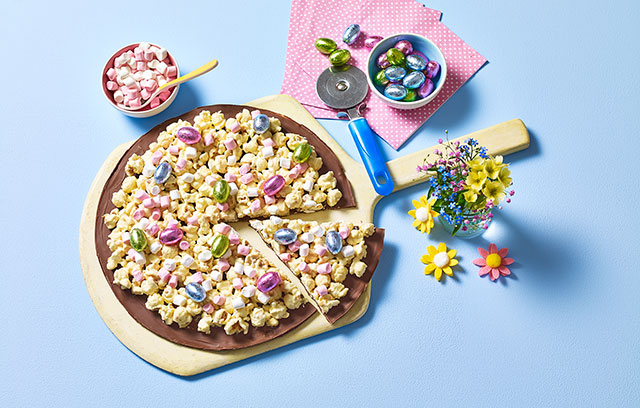 Forget cheese and pepperoni - this fun sweet pizza has double chocolate and popcorn. Topped with mini eggs of your choice it makes an extra special Easter dessert treat for all the family.

Make a chocolate pizza
Wonky Lemon Drizzle Cake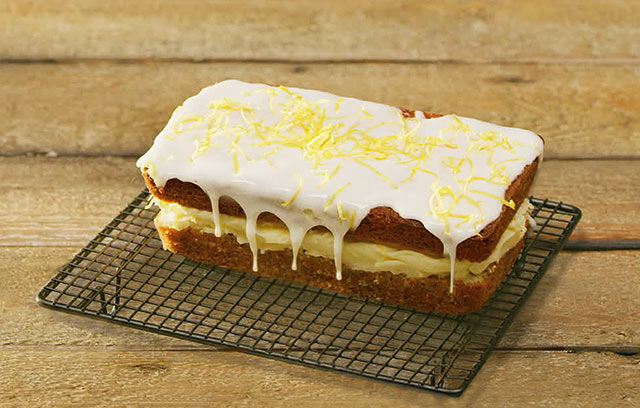 Enjoy a zesty slice of our wonky lemon drizzle cake this spring - and impress your guests with a naturally wonderful dessert made from naturally wonky fruit.

Go Wonky for your Easter dessert