Design An Umbrella
Brighten up the rainy (or snowy) days with a paint-it-yourself umbrella kit. This one contains a plain umbrella, card stencils, paint, paintbrush and detailed instructions. By using the paints and stencils, you can create your own stunning designs.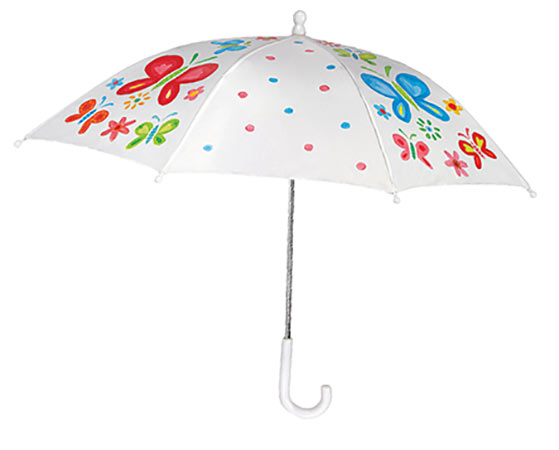 Craft Some Bead Jewelry
How about a heart-themed craft session when the winds are howling outside? Here's a great wooden bead set to keep everyone occupied for an arty afternoon indoors, with a variety of colours and patterns to jazz up your day. A handy wooden storage tray with compartments will keep the beads and colourful stringing cords neat and organised too.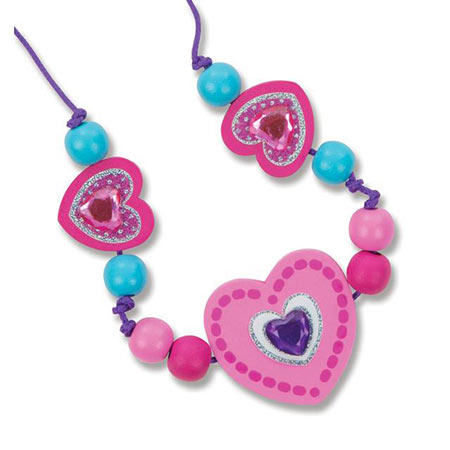 Make Glow In The Dark Friendship Bracelets
This crafty idea makes for the ideal sleepover activity over the winter - just get the kids to use one wheel for braiding two types of glow-in-the-dark bracelets and light up even the darkest of afternoons - before wearing them in the dark to show off the colourful creations.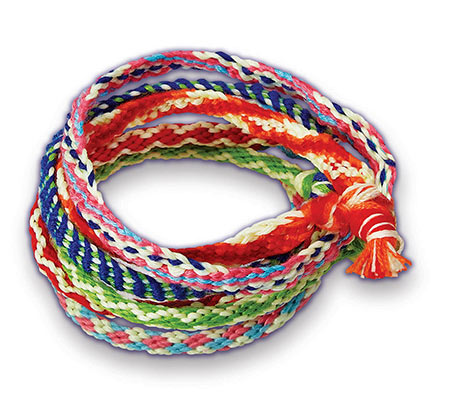 Make a Dream Catcher
Another great way to spend a day is to make something to enjoy at night - so why not make a colourful dream catcher together? The ideas is that it will catches all those bad dreams but lets the good ones through - so the kids should enjoy a peaceful night's sleep after an exciting day of crafty fun.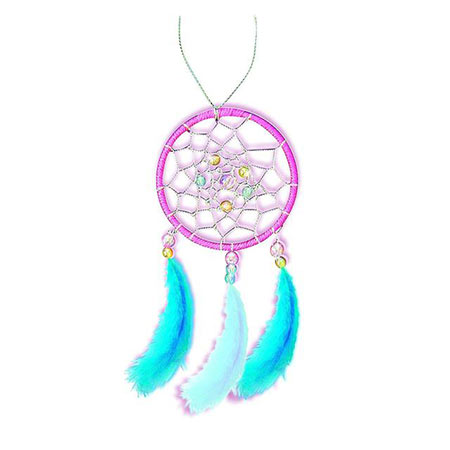 Get Creative With Aquabeads
Make your very own Aquabeads jewels that sparkle and shimmer just like the real thing with the Aquabeads Jewel Set. From hearts and flowers to beautiful butterflies and pretty bows, the template sheets in this kit provide plenty of creative inspiration.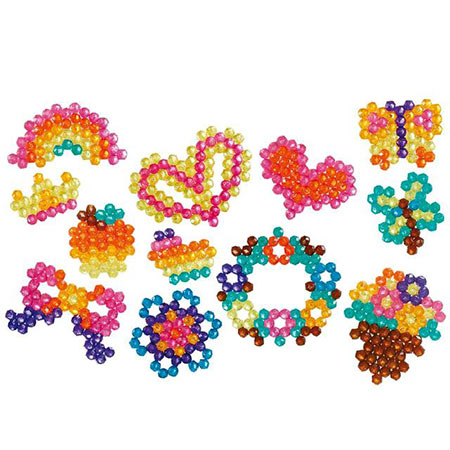 Paint A Tea Set
Paint a miniature tea set with colourful ceramic paints and enjoy a cosy tea party indoors if the weather isn't behaving itself. Simply follow the designs on the box or create your own unique designs as you enjoy a fun and creative activity.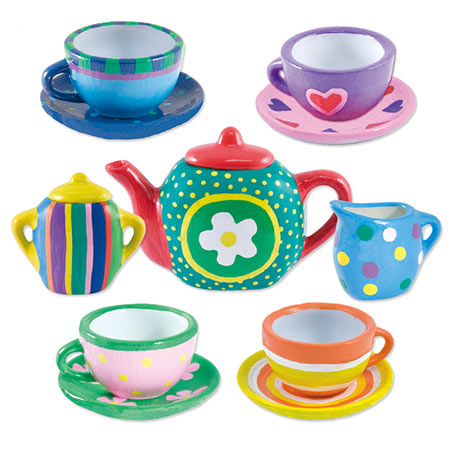 View the kit here
Explore more indoor craft ideas >>