Mother's Day Letter Cupcakes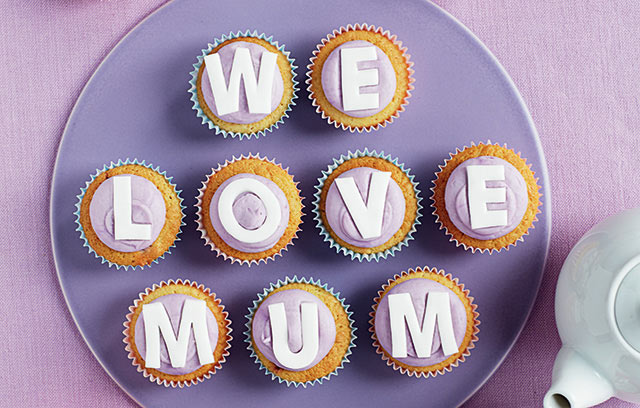 These cute Mother's Day cupcakes let you show her how much you care. Cut out letters from fondant icing, write a message with an icing pen, or just sprinkle your mum's preferred topping all over. We used purple here, but go ahead and use Mum's favourite colour - or a combination of different ones - and just make more if you want to 'write' a longer message.
View the recipe instructions >>
Lemon Meringue Cupcakes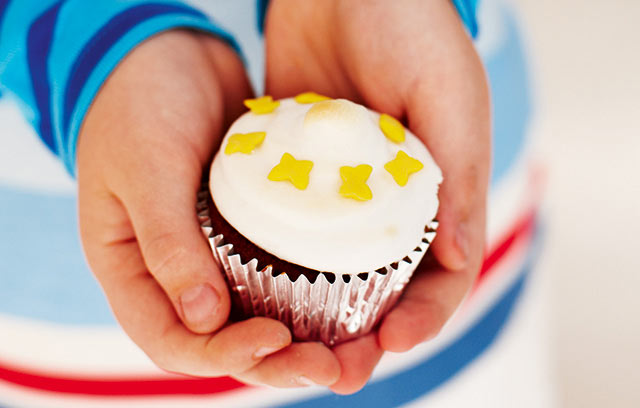 Here's a sweet little idea that's ideal for a real springtime treat on Mother's Day. This cupcake recipe has a hidden dollop of lemon curd to give the cupcakes a lovely lemony flavour as an extra surprise. Colour some additional icing to make small cut-out decorations like we have here, use sprinkles instead or write a message with icing pens if you prefer.
View the recipe instructions >>



Eton Mess Cupcakes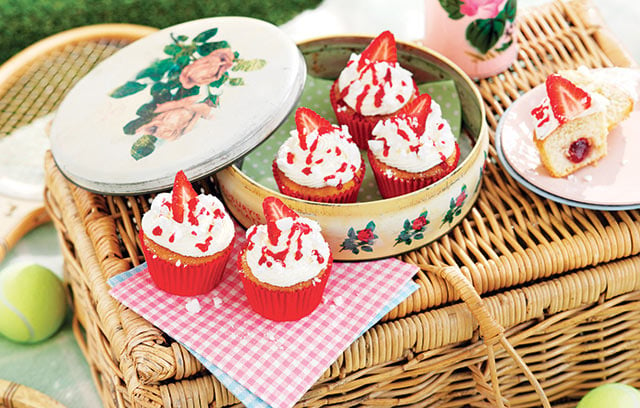 These cupcakes will soon get Eton-up on Mother's Day. They're great if you Mum has a sweet tooth to match her sweet nature, and bring together two of our favourite treats. For a less sweet but still delicious topping, replace the buttercream with fresh whipped cream. If the weather's nice, take them out for the first picnic of the year.
View the recipe instructions >>


Chocolate Cupcakes with Ganache Icing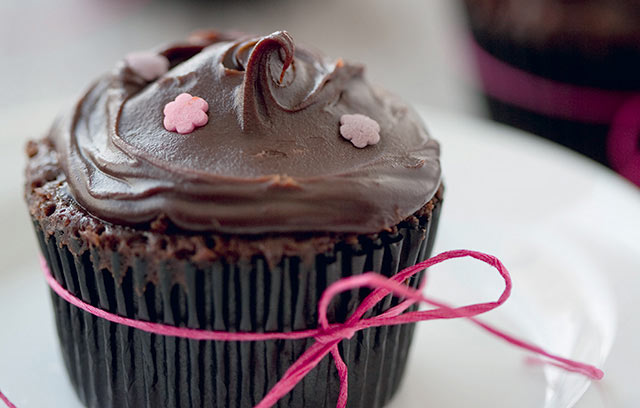 Here's a recipe that's a dream for any chocolate loving Mum, with chocolate sponge and ganache icing for an extra-indulgent Mother's Day treat. Use twine or ribbon to turn them into a batch of gifts and show her just how much you care with these delicious homemade buns.
View the recipe instructions >>