This year, bring back some time-honoured Christmas Eve traditions to add even more joy to your preparations. Take a look below as we look at some of the customs you could try.
---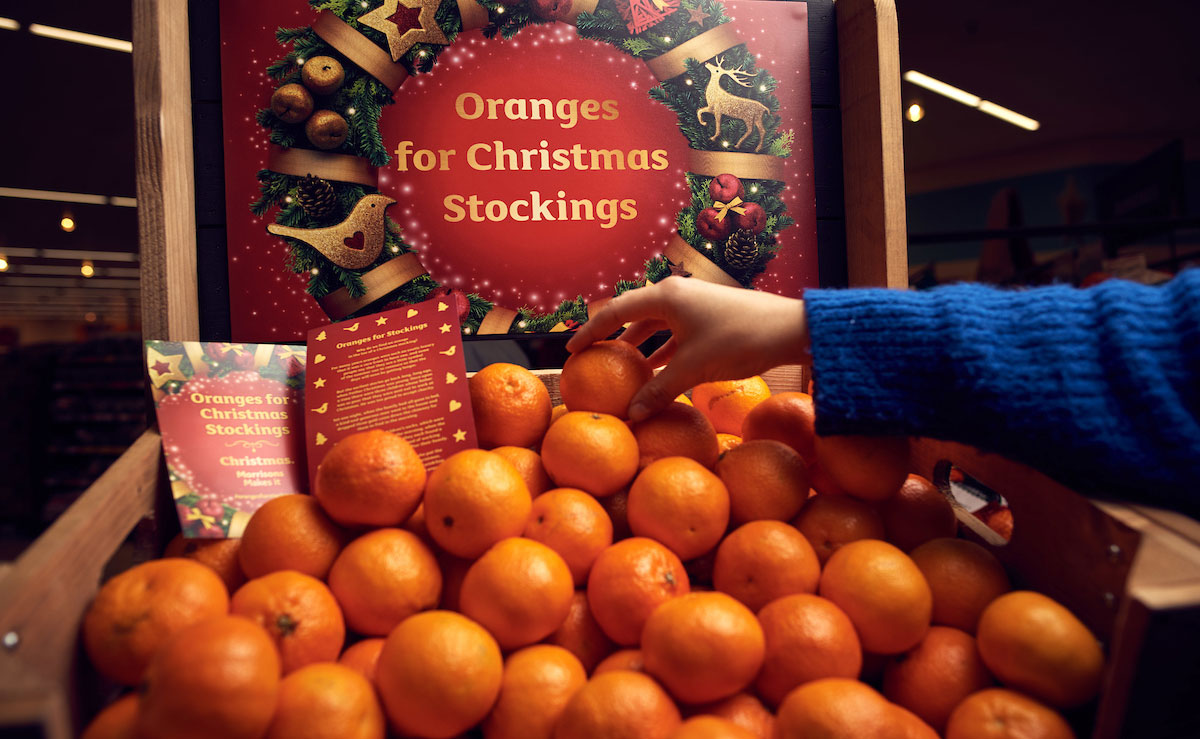 ---
This wonderful tradition can be traced back to a story about Father Christmas who dropped three gold coins down a poor family's chimney for them to find in the morning. They landed in the children's socks which were hanging by the fire to dry. To remind us, he now leaves a golden orange.
Nick Groom, folklore expert, author, and Professor at the University of Exeter says: "Behind every seasonal tradition there is almost always a rich story from long, long ago. These are usually linked to the natural world, particularly when certain foods are in season. But we are in danger of losing this treasure trove of stories. Oranges in Christmas stockings provide a moment to remember and reflect on what they tell us about life in the past, the present, and the future, and how to keep these messages alive for the next generation."
---
---
The top Christmas traditions in danger of dying out:
1. Christmas caroling
Sadly, this heartwarming tradition is only observed by 2% of us. Why not get together with a group of neighbours and go door-to-door with a carol or two to make your street smile this Christmas. Who knows - you may even get a mince pie for your efforts - take a look at our Christmas TV ad for a little caroling inspiration.
2. Putting an orange in a Christmas stocking
Four out of five family households are no longer likely to have oranges in their Christmas stockings – making it now an increasingly neglected Christmas tradition that is in danger of disappearing altogether.
The story of oranges in stockings, by Professor Nick Groom...
Once upon a time, there were three children whose father was so poor that they were sent out to work at Christmas. He was too proud to accept charity. Yet one night, when the family had all gone to bed, a kind and generous man went to the house and dropped three gold coins down the chimney for them to find in the morning. The coins landed in the children's socks, which were hanging by the fire to dry. In the morning, when the children pulled on their socks, they each found a coin between their toes, so instead of working all Christmas they could now look after the family. And who was the kind gentleman who put the coins down the chimney? Father Christmas, of course! And to remind us of those twinkling coins today, he now leaves us a golden orange.
---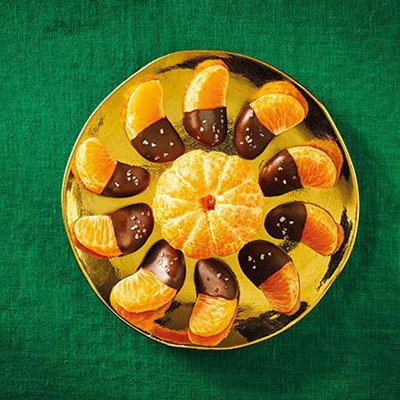 Clementine Segments Coated with Dark Chocolate and Sea Salt
Try this recipe and make the most of your stocking clementines - the sweetness of the clementines complements the bitterness of the dark chocolate with a sprinkle of sea salt for good measure.
---
3. Kissing under the mistletoe
This one's a lovely tradition to to do with your loved ones - just carry a sprig with you and hold it up above your head next time you want them to pop a peck on your cheek.
4. Putting a carrot out for Rudolph
Wonky carrots make great noses for your snow family sculptures, and a well-deserved traditional snack for Rudolph on Christmas Eve - but only 21% of us leave him this crunchy treat.
5. Putting sherry and a mince pie out for Father Christmas
Once you've bought the wonky carrots for Rudolph, make sure you add Santa's snacks to your basket too. Just over a quarter of us leave him a plate on Christmas Eve - but we think he deserves a few more mince pies for all his hard work.
---