Now that we're well and truly in the summer spirit, it can only mean one thing - barbecues.
Whether you're grilling up a storm with the traditional burgers and sausages, adding a little fish dish to your repertoire or trying something new with a few veggie or vegan recipes, we've got a whole host of products that'll help you make the most of your barbecue this time around. From bamboo skewers to BBQ basting brushes, you'll find everything you need to take your grilling game up a gear.
Start with a scrub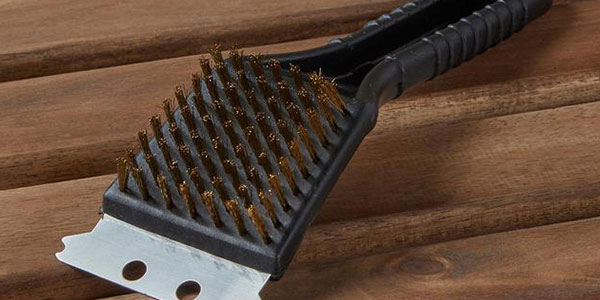 One way to make sure you're using the barbecue to its full potential is to make sure it's clean before you start preparing food. Making sure the barbecue is cold, you can use a wire brush such as this barbecue grill brush to quickly and efficiently remove charred food and debris from the grill.
Get the right tools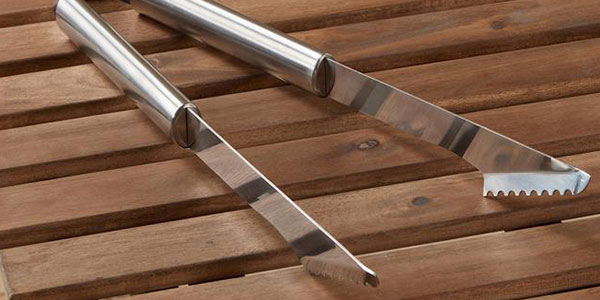 Once you've got the grill looking spick and span, make sure you've all the equipment to make cooking easy - you don't want to risk a burn through not having the proper tools at your disposal.
The first and most essential tools are barbecue tongs. A great all-rounder, tongs are important for making sure you're able to rotate food to make sure it's properly cooked. It's also worth investing in additional barbecue-specific tools such as this handy set. Utensils made specifically for barbecues tend to have longer handles so you can keep a safe distance, avoiding getting too close to the heat.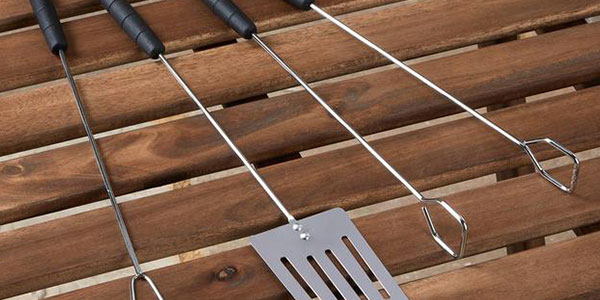 The game-changers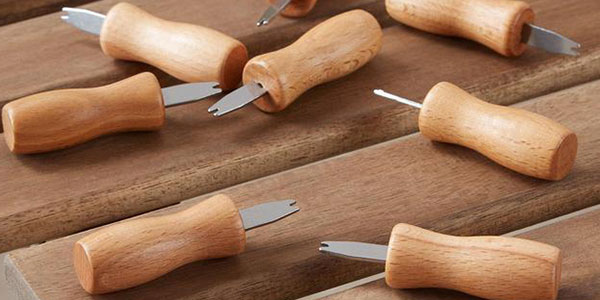 Once you're fully equipped with the essentials, it's time to invest in the game-changers.
If you're a fan of corn on the cob, you'll be familiar with the perils that come with easting it gracefully. Thankfully, products such as these sweetcorn holders exist to make lives easier. Simply make sure you've cooked the corn on the barbecue first before using the holders.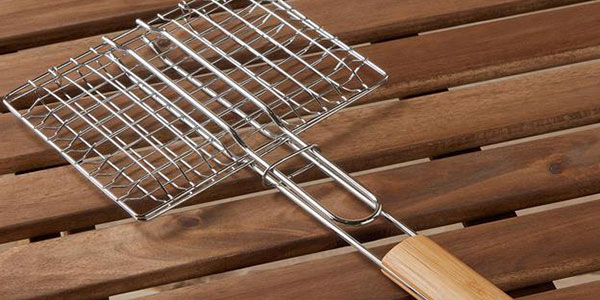 Another handy tool to have at your disposal, these burger grills make evenly cooking your burgers a simple task. No longer will you have to worry about losing your favourite burgers to the flames with this easy-to-use contraption.
Now that you're fully clued up on the essential barbecue utensils you need, take a look at our outdoor lighting and create the perfect atmosphere for your next gathering.