Made without flour and with no added sugar, these Banana and Oat muffins are a delicious snack. Try them at breakfast time to mix up your daily menu.
Find the illustrated step-by-step recipe below from chef Jonathan.
Ingredients
300g Rolled Oats
3 Mashed Bananas
2 Eggs
120g Honey
250g Skimmed Milk
2 tsps Vanilla Extract (12g)
2 tsps Baking Powder
½ tsp Bicarbonate of soda
½ tsp Salt
2 tsps Cinnamon
100g Walnuts, Half for the mix and 1/2 for decoration
Step One
Gather your ingredients and preheat the oven to 180oc.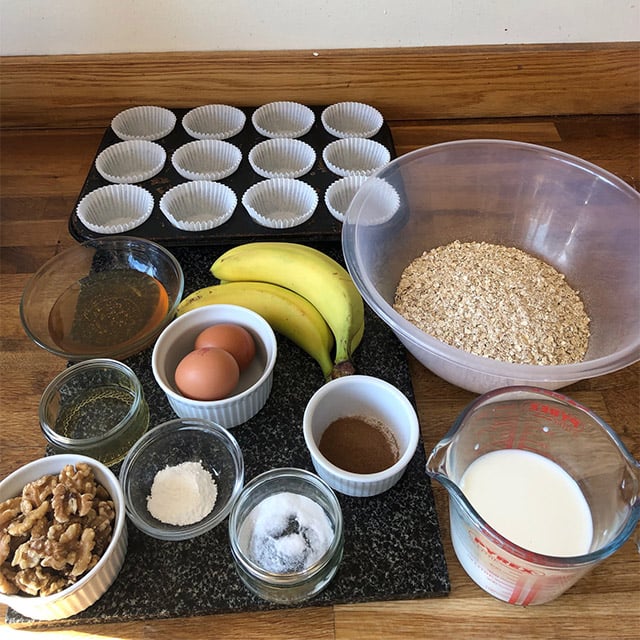 Step Two
Blend all of the ingredients together except for the nuts. Stir half the nuts through the batter.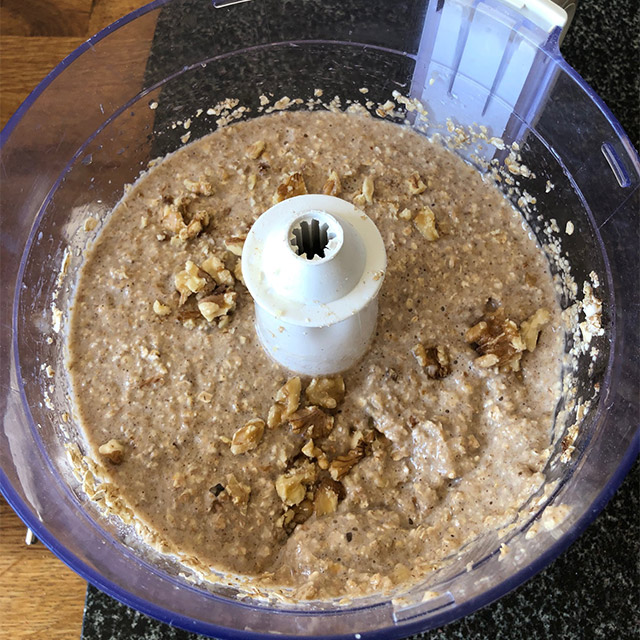 Step Three
Let the batter mix rest in the fridge for 10 minutes (if it's too whipped it wont hold its shape when baked, and it gives time for the rising agents to start working). Place your muffin cases in the muffin trays and fill to about 3/4 full. Top your muffins with a sprinkle of oats and walnuts.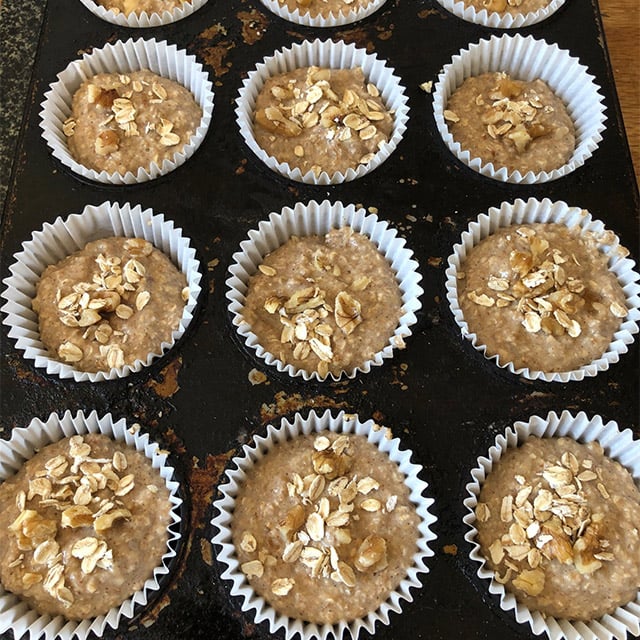 Step Four
Bake for 30-35 minutes until a skewer or cocktail stick is inserted it comes out clean.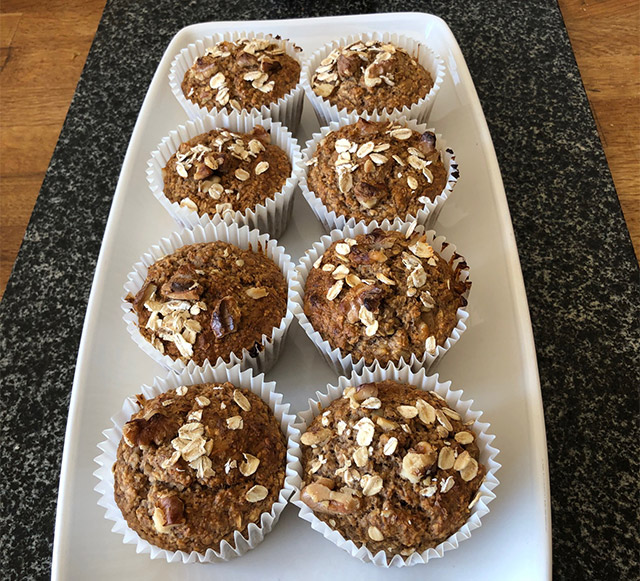 For more fun recipe and baking inspiration, take a look at our Cooking At Home Hub.