Does Morrisons Deliver In Scotland?
Morrisons.com is launching its online delivery service in Scotland. Nearly one million households will have a new choice of online food shopping by the end of summer 2018. The supermarket has created 145 new jobs, customer assistants and team leaders, specifically to fulfil online orders and delivery.
Four Home Delivery Hubs have been built at the supermarkets stores in: Livingston, Hamilton, Auchinlea and Granton, where customers' orders will be collated and readied for dispatch. Booking slots are now open in Edinburgh and the majority of Glasgow and we also cover the Central Belt.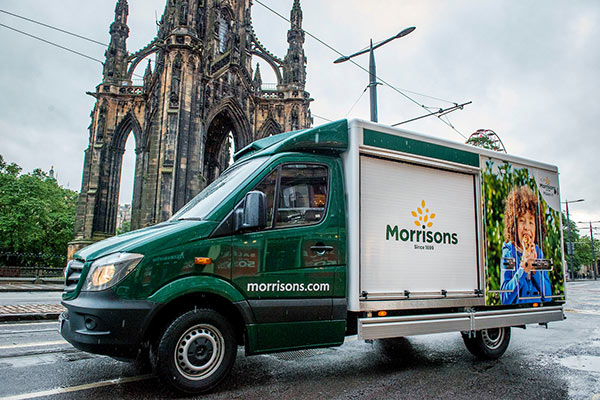 The Morrisons service will offer one-hour delivery slots and food prepared by its expert foodmakers. Delivery Passes are available to offer savings to regular customers. Morrisons will also be offering a fresh check whereby customers will be able to confirm the freshness of the products before they accept them at the doorstep.
Morrisons is also committed to, wherever possible, serving foods from Scottish producers when available. Morrisons-branded milk comes from Scottish dairy farmers [1] and strawberries are currently from Scottish farms. Deliveries will be made seven days a week from 8am-10pm.
Online and Digital Director, Matt Kelleher said: "We have listened to our Scottish customers and they told us that they want the option to buy online from Morrisons and have their shopping delivered to their home. This service will therefore be an important step in serving Scotland better. Because we pick all our items very carefully, and allow customers to check of the quality of fresh items at the doorstep, it will be as good as selecting your own shopping."
[1] Does not always include the Morrisons Milk for Farmers brand