Making Christmas Pudding On Stir Up Sunday
If you don't already bake on Stir Up Sunday, this is the year to start. It's a great family tradition to gather round and mix up delicious festive ingredients for a sweet and moreish pudding.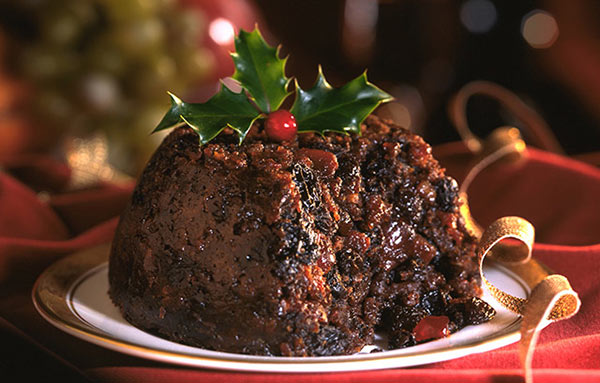 You'll need:
150g currants
150g sultanas
150g raisins
150ml dark rum
100g glacé cherries, halved
25g blanched almonds
1 large carrot, finely grated
1 medium orange, zest and juice
1 tsp ground mixed spice
125g fresh white breadcrumbs
100g vegetable fat, plus extra for greasing
100g dark muscovado sugar
2 large eggs
50g self-raising flour
¼ tsp salt
View the recipe and instructions here >>
Top Mince Pie Tips
Leave a few with their tops off for those who prefer pies with less pastry.
Always use a larger cutter for the base than you do for the 'lid' - one size up should work well.
Cut out some pastry initials to put on top of each pie - to make little Christmas buffet favours.
Remember the icing sugar - extra 'snow' really adds to the festive feel.
Try different variations to stir things up for Christmas 2018...


Orange-flavoured with meringue

Mix the mincemeat with the zest of 1 orange, finely grated, and 2 tbsp orange liqueur. While the pies cool, whisk 2 egg whites until stiff, gradually whisk in 130g caster sugar to form a meringue. Spoon onto each pie and return to the oven for 3-5 minutes until the top starts to colour. Allow to cool and dust with icing sugar.


Choc chip & brandy butter pies

Mix 100g dark chocolate chips into the mincemeat. For the brandy butter, cream 100g butter until fluffy and gradually beat in 300g icing sugar. Beat in 2 tbsp brandy and spoon the mix into a piping bag with a 1cm star nozzle. Once the pies are cooled, pipe on a swirl of brandy butter and decorate with silver balls.


Crunchy nut topping

Leave the mince pies uncovered. Sift 70g plain flour and a pinch of ground cinnamon into a bowl and rub in 40g butter using your fingertips until the mix resembles fine breadcrumbs. Stir in 30g demerara sugar, 25g pistachio nuts, shelled and chopped, and 25g pecan nuts, chopped. Sprinkle evenly over the tops of each pie, bake and allow to cool.
Did you know...
According to Whychristmas.com Mince Pies originally baked with a meat filling, and cut into an oval shape to represent the manger that Jesus slept in as a baby.