Zesty and delicious, this Flourless Lemon Drizzle Cake makes for one tasty treat. Serve it with a cup of tea on an afternoon, or simply enjoy as a mid-morning treat. It's really easy to make, simply follow our chef Richard's recipe below, with handy images to help you along.
This recipes uses ground almonds and mashed potato instead of flour - try it for yourself to experience the delicious results.
Ingredients
200g Butter
260g Golden Caster Sugar or Caster Sugar
4 Eggs, beaten
175g Ground Almonds
250g Mashed Potato
4 Lemons
2 tsp Gluten Free Baking Powder
Step One
Gather all your ingredients.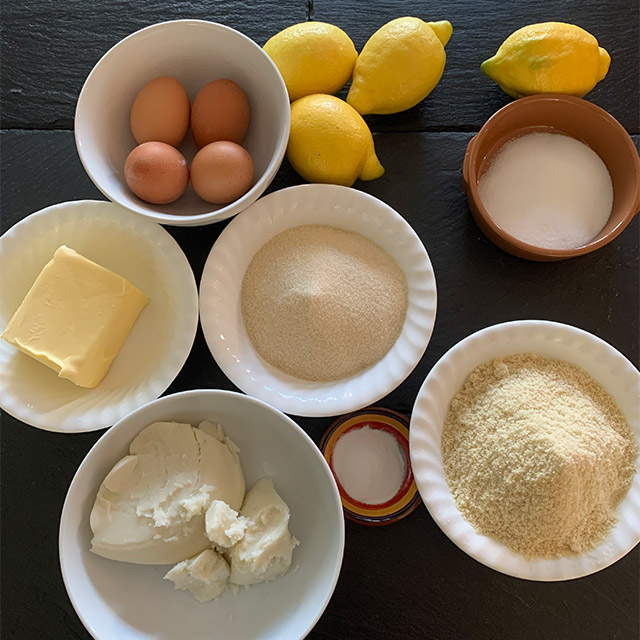 Step Two
In a large mixing bowl, beat together the butter and sugar until pale and creamy. Gradually add the beaten eggs in 4 additions. Each time ensure the egg is well mixed in. Zest 3 lemons and fold it into the mix along with the ground almonds, cold mashed potato and the baking powder. Pour the mix into a 20cm cake tin lined with baking paper.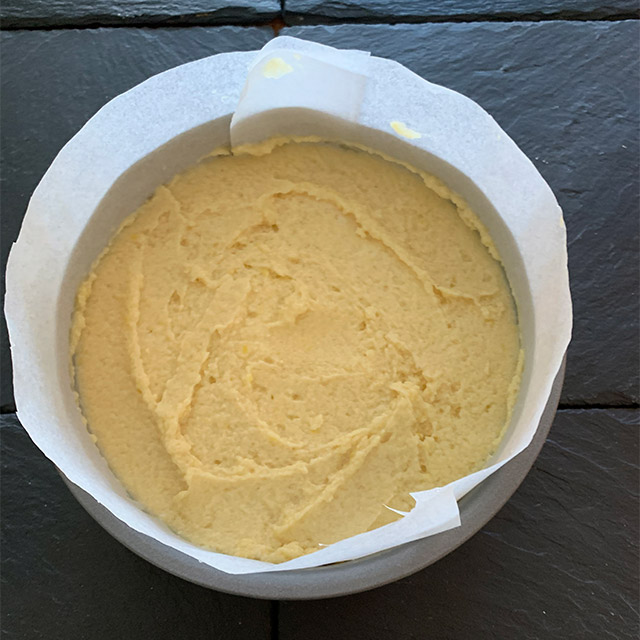 Step Three
Bake at 160 degrees for 40-50 minutes or until a skewer comes out clean.
Allow to cool. While the cake is cooling, mix together the juice of a lemon with the 60g of caster sugar to make the drizzle. When the cake is almost cool, remove it from the tin and carefully spoon the drizzle over the top. It's fine if the drizzle runs down the side a little.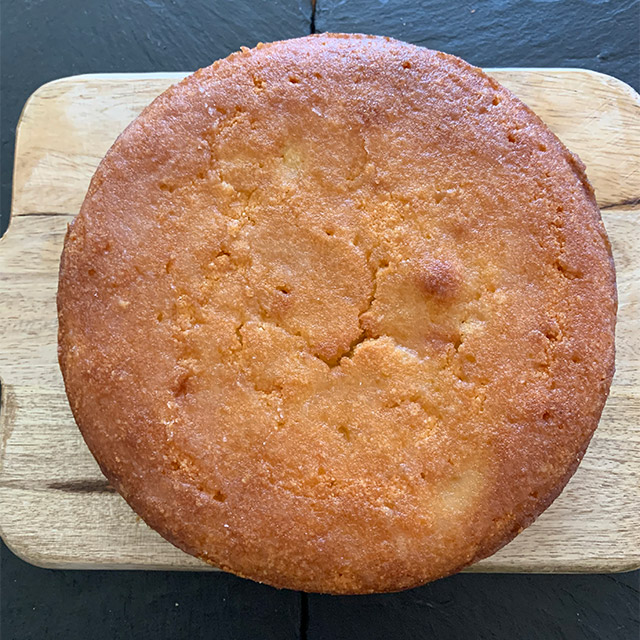 Step Four
Serve your Lemon Drizzle Cake in slices and enjoy!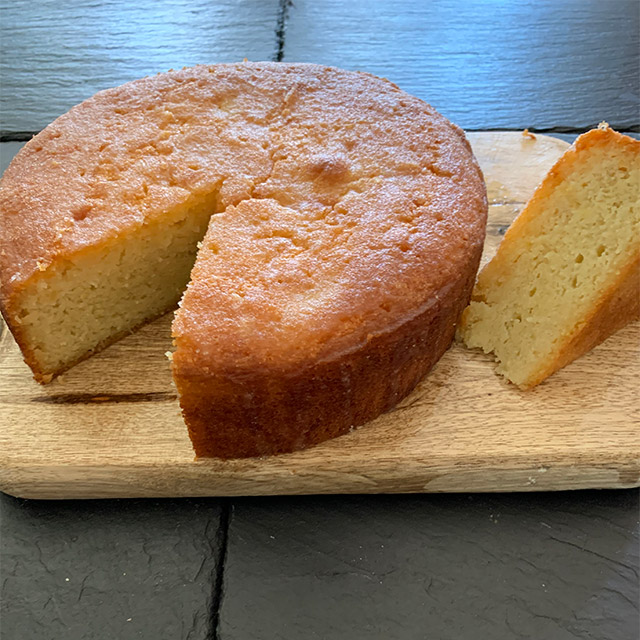 For more fun baking and cooking inspiration, take a look at our Cooking At Home Hub.