A deliciously comforting dish, learn how to make a Cheese and Onion Pie with our chef Jon's handy step-by-step instructions, accompanied by images of each tasty stage.
This recipe takes approximately 1 hour and 10 minutes to prepare. You can eat it warm served with your choice of vegetables, or why not serve it cold with salad? Either way, check out the steps below and enjoy.
Ingredients
1 Medium-size potato, peeled and cut into chunks (approx 400g)
2 Onions, peeled and chopped (approx 190g)
80g Grated Mature Cheddar Cheese
1 tbsp Oil
100ml Semi-skimmed Milk
½ tsp Wholegrain Mustard
450g Plain Flour , plus 1 tbsp for the sauce
200 Unsalted Butter
1 Egg
Step One
Preheat the oven to 180oc. First, make the pastry by rubbing the fat into the flour, seasoning with salt and pepper and adding 5-6 tablespoons of water to bind the pastry together, making sure it's not too wet (you can always add more four). Alternatively, you can buy ready made pastry. Once made, leave it to chill for 30 minutes before using. When it's ready, roll it out and line an ovenproof dish with it, making sure you leave enough left over to top the pie with later. Put the pastry back in the fridge to chill while you make the flling.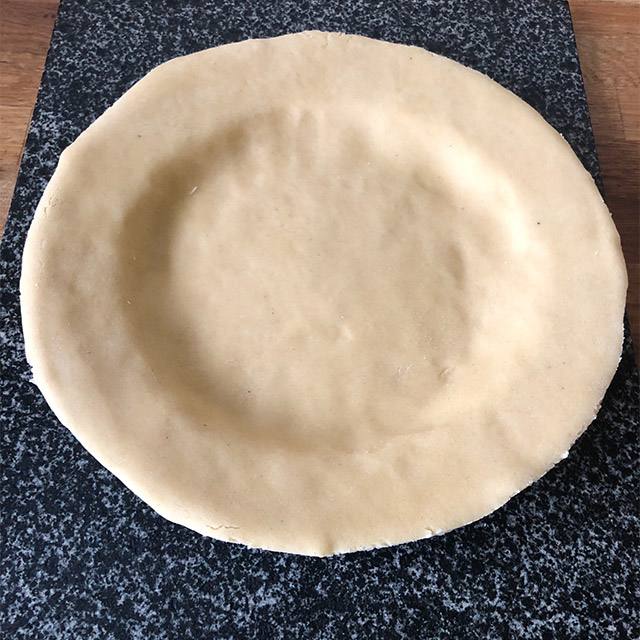 Step Two
Boil the potatoes in water until they're tender but not quite falling apart, meanwhile in a separate pan add the oil and fry the onions. Add the drained potatoes to the pan, and cook for 2-3 minutes. Next add the flour and stir in well, then add the milk and cook for 2 minutes to thicken and make a little saucier. Finally add the cheese, mustard and a little salt and pepper to taste, before allowing to cool slightly.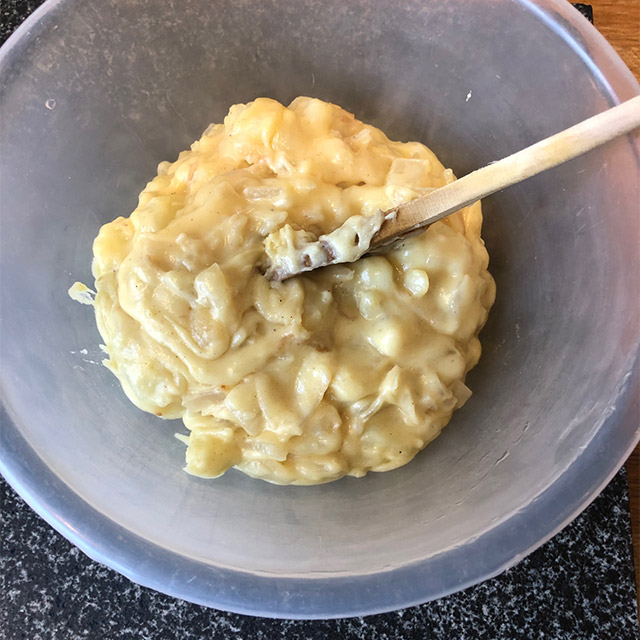 Step Three
Put the potato mix on the pre-lined pie.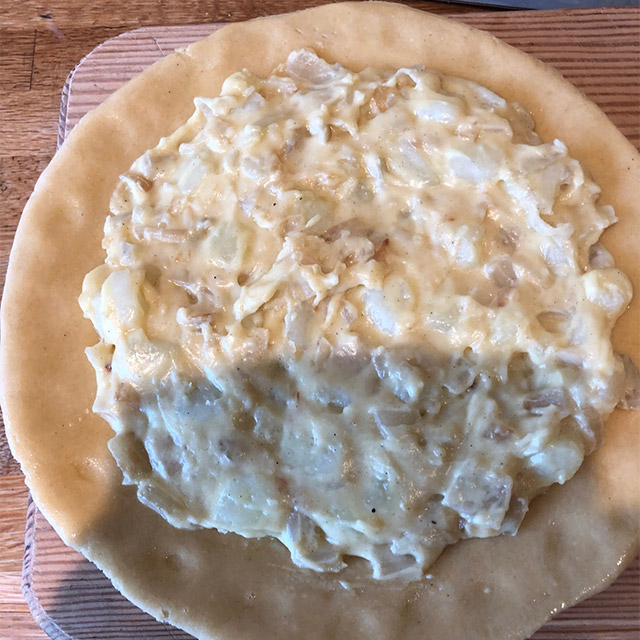 Step Four
Roll out the remaining pastry into a lid and put this onto the pie. Brush around the rim with beaten egg before crimping the lid onto the base. Next brush the whole pie with beaten egg and place in the oven, bake at 180oc for 25-30 minutes til golden brown.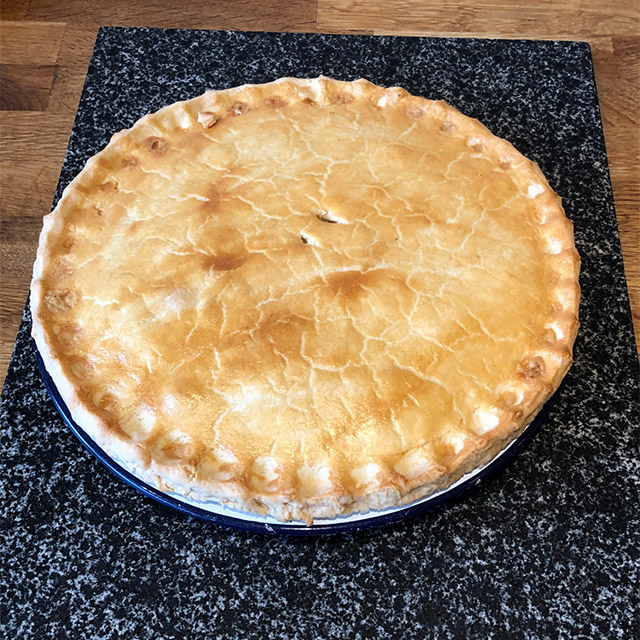 Serve with vegetables of your choice or eat cold with a salad - enjoy!
---