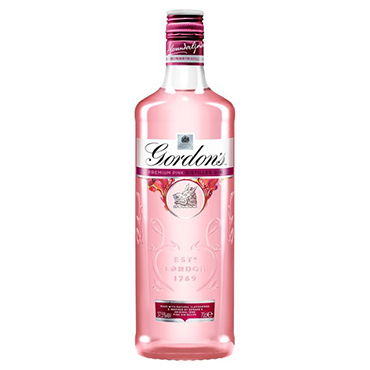 Gordon's Premium Pink Distilled Gin

Inspired by Gordon's original 1880 pink gin recipe, this on-trend bottle is crafted to balance the refreshing taste of Gordon's with the sweetness of raspberries and strawberries - and the tanginess of redcurrant. Made using only the highest quality ingredients and only natural flavourings to provide an authentic real berry flavour.
Serving Suggestion:
50ml Gordon's Pink Gin, 150ml tonic water or lemonade, fresh strawberries, ice.