WhatWillyCook's Spaghetti alla Puttanesca
Another delicious dish that'll take your taste buds right to the heart of Italy, check out WhatWillyCook's Spaghetti alla Puttanesca.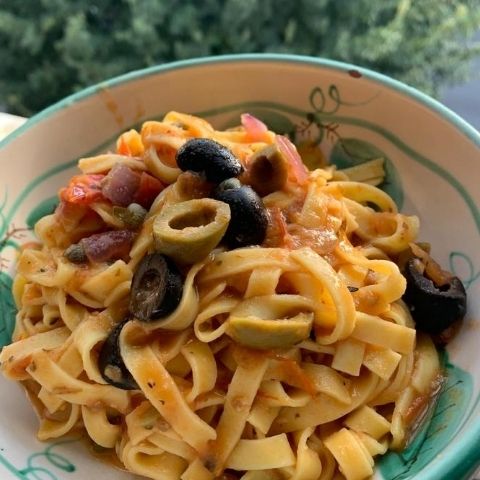 Ingredients
Fresh Tagliatelle
2 cloves garlic
1 tbsp olive oil
1 tsp chilli flakes
Handful plum tomatoes
Handful of green and black olives
4-5 anchovies
1 tsp capers
Handful of flat leaf parsley and some to garnish
Salt and pepper
Parmesan to serve
Method
Dice your garlic finely and add it to olive oil in a pan on a low heat to infuse.
Add chilli flakes and stir.
Chop tomatoes in half lengthways and add to your pan. Cook for a while and if the garlic looks like its browning at all add a splash of water to prevent burning.
Chop olives coarsely and get them into the pan as well, then add capers and chopped up anchovies.
Mix together and let cook for a couple of minutes on a low heat.
Put fresh pasta into salty, boiling water for a couple of minutes.
Add black pepper and mix through your pasta.
Chop a handful of your parsley and add this to the pasta mix.
Top with parmesan and a little parsley and enjoy.