This recipe is a real treat, and is super simple to make at home. Bread-making can be a really therapeutic hobby to get into when you've got some time on your hands, and soda bread is a great recipe to start with.
It doesn't require any special equipment or ingredients, just a few essentials you'll likely find in your kitchen cupboards. Take a look at the full recipe below using chef Jon's handy step-by-step images and instructions.
Ingredients
350g White Plain Flour , plus extra flour for dusting
1 tsp Bicarbonate of Soda
1½ tsp Salt
200g Milk
100g Natural Yoghurt, if you don't have any yoghurt you can make up 300g of milk with a tablespoon of vinegar to sour the milk and use this instead.
Step One
Preheat your oven to 180c/190c.
Step Two
Mix all the dry ingredients together and pour in the wet ingredients.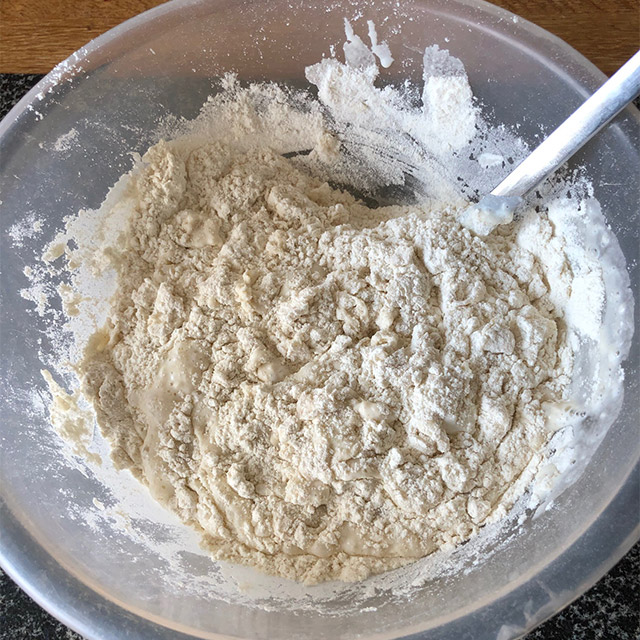 Step Three
Mix thoroughly together. Some flours are more absorbent than others, so if your mixture is too wet add a little more flour, or if it's too dry add a little more milk, the mix should look like a soft bread dough, similar to a scone mix.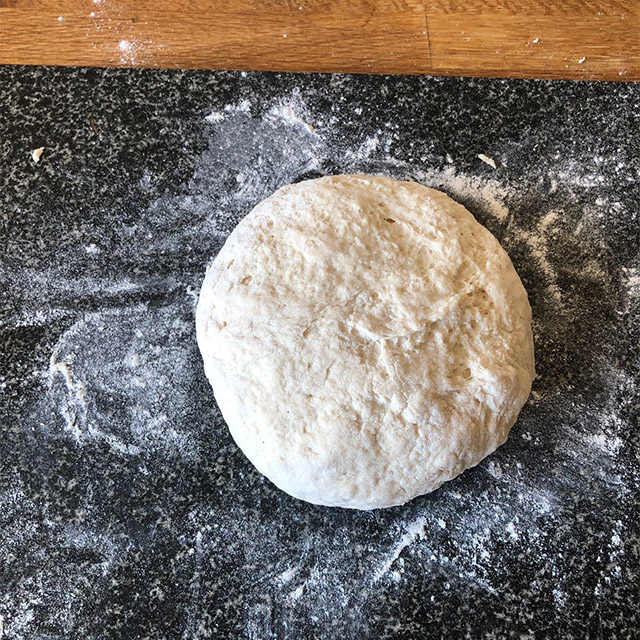 Step Four
Place on a baking tray and slash a cross in the middle of the dough almost to the bottom. This helps cook the bread through to the centre. If you'd like to, dust with a little extra flour for decoration and bake in the oven for 30 minutes, or until the base makes a hollow sound when tapped.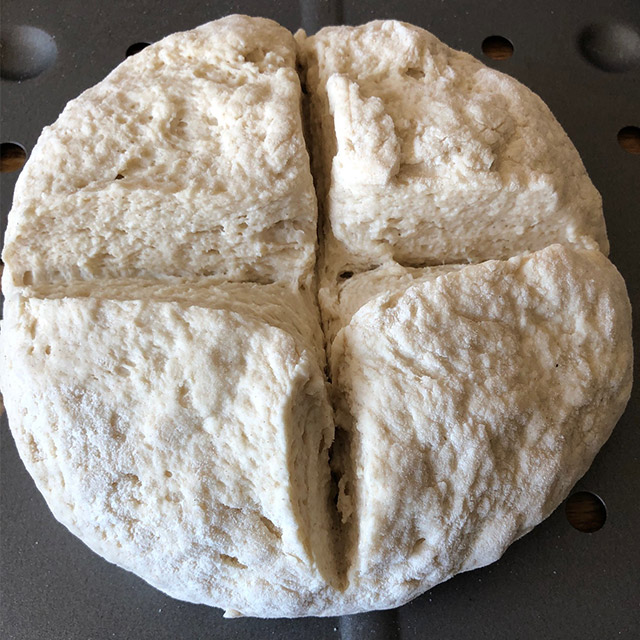 Step Five
Enjoy your finished loaf! Be sure to allow the bread to cool a little before you use it.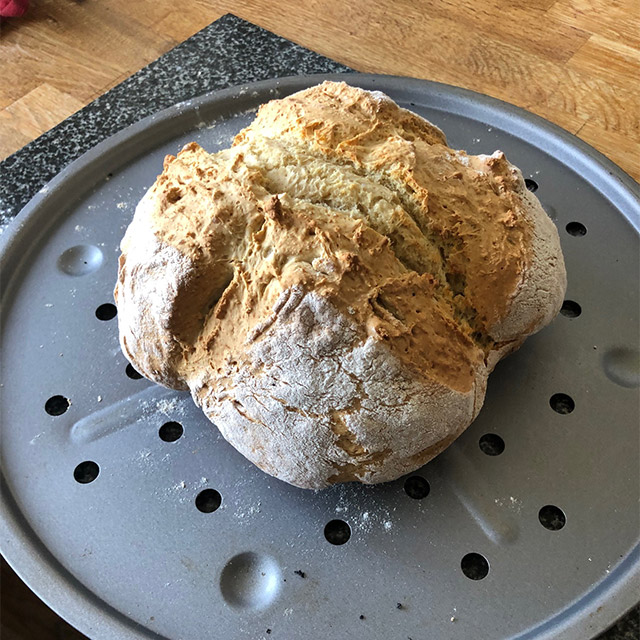 For more fun cooking ideas and inspiration, take a look at our Cooking At Home Hub.