Our butchers are always on hand to serve up great advice as well as tasty pork, lamb, beef, chicken and turkey from farmers we know and trust. Here are some of our top tips to help you make the most of what we make on Market Street.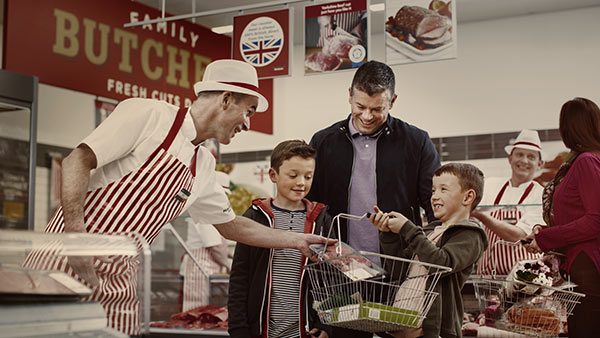 Rub lamb with sea salt and pepper before roasting, to lock juices in and protect the flavours.
Let roast chicken rest for 15 minutes before carving to keep it succulent.
Try adding a little pineapple to your meat dishes. The fruit pairs well with beef, pork and chicken. It adds flavour to the meat, and also helps tenderise it.
Keep your burgers burger-shaped. To make sure your burger stays flat during cooking and not domed, gently press your thumb into the centre before cooking.
To find out if a steak needs turning, shake the pan a little. If the meat slides easily, it's time to flip it over. To avoid leaving your steak flavourless and dry, try not to turn it too much.
Don't fry food with extra virgin olive oil. The oil will begin to smoke when it reaches a higher temperature, affecting the taste of your dish and making it less healthy.
Whatever you're cooking, let your meat rest. Once it is cooked, leave to stand for 5 to 10 minutes before serving. This 'holds' the juices - and the flavour - in the meat.
Always bring meat to room temperature. Before cooking your steak, let it rest on a counter, and season with salt and oil just before cooking.
Use stock when cooking a whole chicken. Adding chicken stock or white wine to the meat prevents it from drying out. If you want that brown and crispy skin, begin cooking the chicken at a hot temperature and turn the heat down towards the end.
Watch our Market Street TV ad - "What We Make, Makes Us Who We Are >>
---