Follow our chef's tips on how to cook a turkey - with timings and temperatures to make sure Christmas Dinner is a big hit this year.
Top Christmas Dinner Tips for roasting a turkey:
If you buy a frozen turkey, allow plenty of time to defrost it in the fridge - it could take a couple of days. Always follow the pack instructions and ensure your turkey is fully defrosted before cooking.
When roasting a turkey, cook in a preheated oven at 190℃ (170℃ fan) or Gas Mark 5 and calculate the weight of your bird after stuffing.
As a rule, allow 20 minutes per kilo plus 70 minutes to cook a turkey weighing less than 4kg. Allow 20 minutes per kilo plus 90 minutes for a turkey weighing over 4kg. These timings also work for a turkey crown
To check your turkey is cooked through, insert a skewer into the thickest part of the thigh. If the juices run clear the turkey is cooked. If they're pink, return to the oven and check every 20 minutes until they run clear.
Leave your turkey to stand for at least 30 minutes after cooking to let the juices settle.
---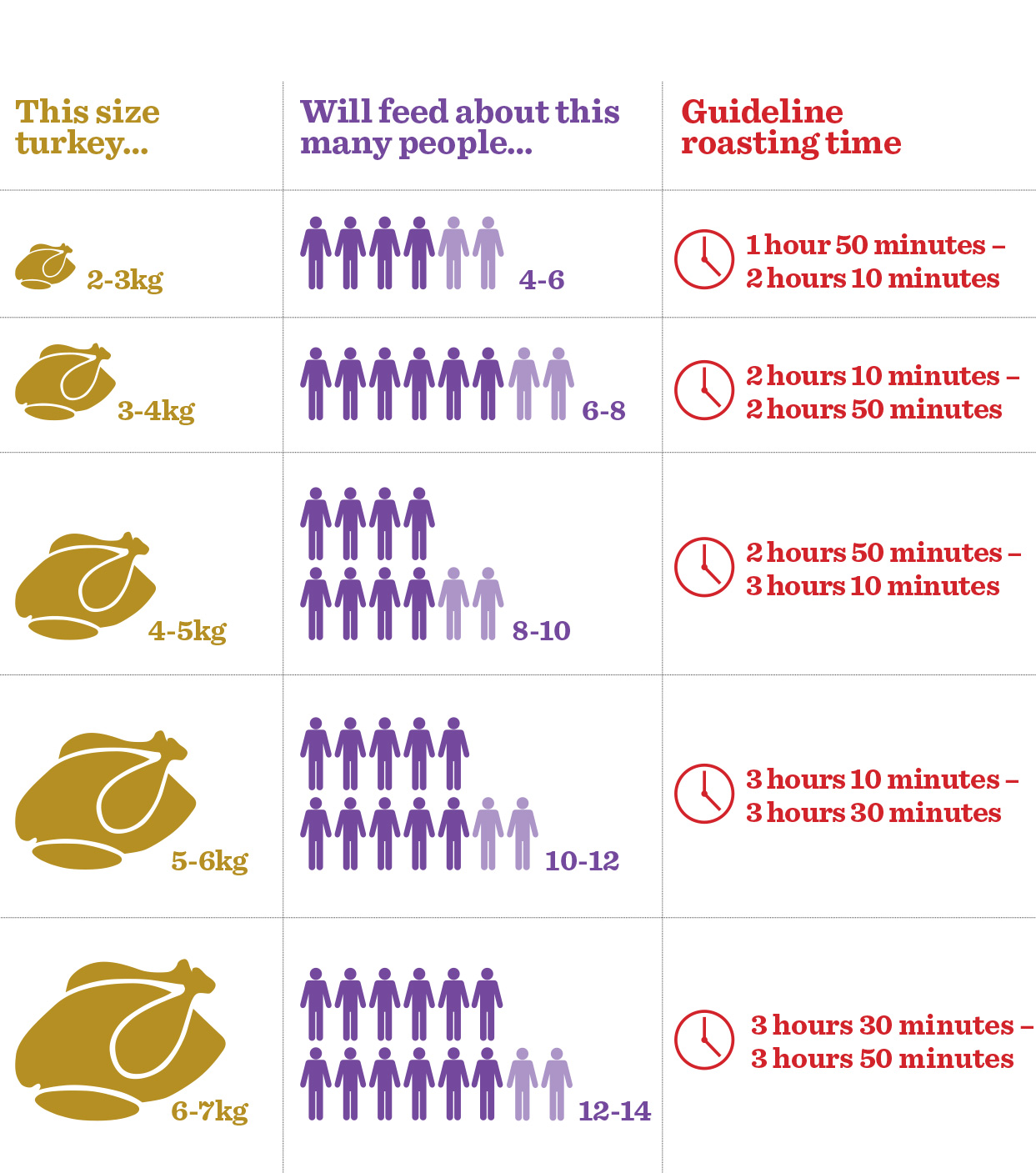 ---
Ask your Morrisons Butcher for more advice on what size turkey to buy, how long to defrost a frozen bird for and the time and temperature needed.