Coconut Milk Tofu & Aubergine Green Curry
Serves 4, preparation time 10 minutes, cook time 45 minutes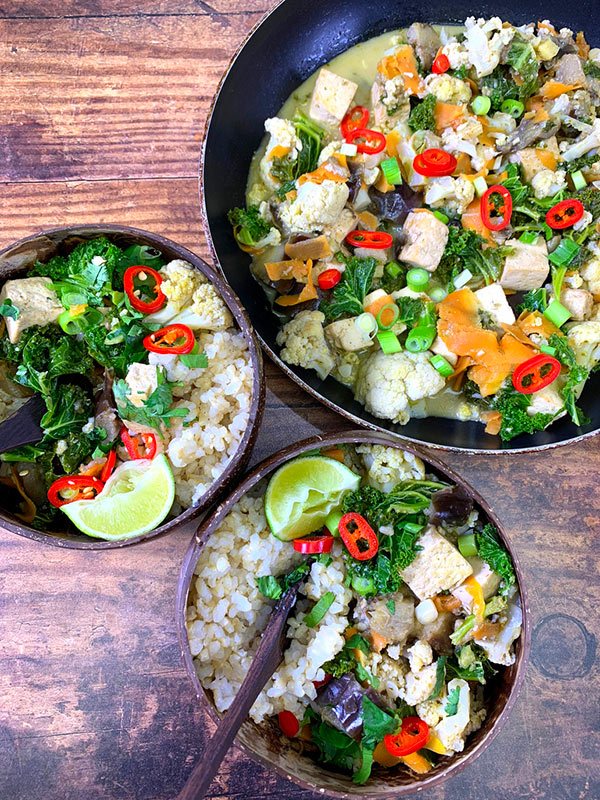 Ingredients
1 medium aubergine, cubed
1 clove garlic, minced
1 thumb size piece ginger, peeled
1 small cauliflower, cut into florets
2 carrots, sliced, ribbons or chopped
280g firm tofu
700ml Lucy Bee Coconut Milk
200ml water
1 tbsp. Lucy Bee Coconut Oil
3 large handfuls kale
1 ½ tbsp. Thai green curry paste

Method
On a medium to high heat add your Lucy Bee Coconut Oil, then add in the aubergine and cook for 3-5 minutes until the aubergine begins to soften.
Add in the garlic, ginger, cauliflower, stir, and cook for a further few
minutes.
Add the tofu, carrots, Lucy Bee Coconut Milk, water, and Thai green curry paste.
Bring to the boil, then cover and simmer for 30-40 minutes.
Serve with brown rice, and top with red chilli, spring onion, coriander and lime juice.
Cacao, Coconut Hot Chocolate
Serves 1, preparation time 5 minutes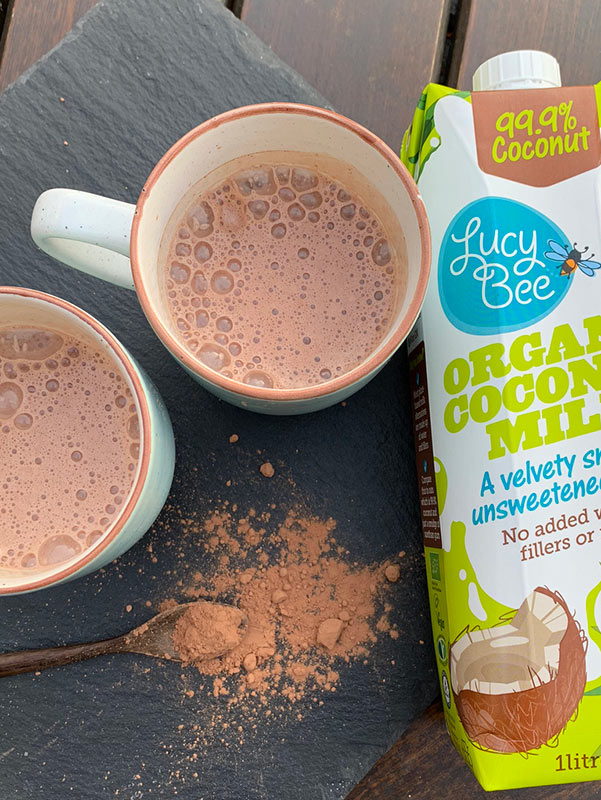 Ingredients
250ml Lucy Bee Coconut Milk
1 tbsp Cacao
1 tsp Coconut Sugar – optional
Method
Add all ingredients to a saucepan and heat through.
Whisk with a hand whisk or frother, before serving to mix the coconut milk and cacao.
Coconut Milk Chocolate Mousse
Serves 1-2, preparation time 5 minutes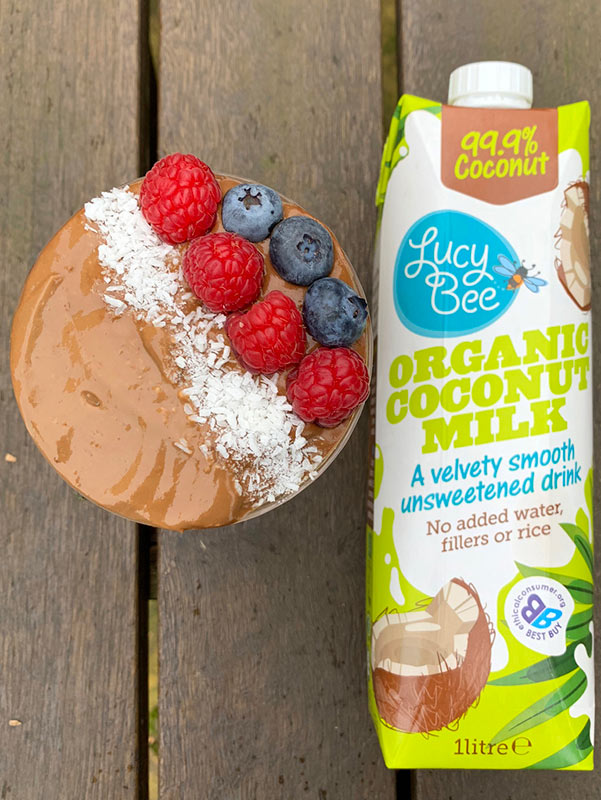 Ingredients
1 medium ripe banana
1 ripe avocado
100ml Lucy Bee Coconut Milk
1 ½ tbsp. Lucy Bee Cacao
Optional: 1 tsp. sweetener of your choice
Method
Blitz all of the ingredients together using a blender of a food processor until all the ingredients have combined.
Top with your favourite toppings, we've gone for raspberries, blueberries and desiccated coconut.
Enjoy straight away, or place in the fridge for 1 hour to firm up.
Coconut Milk Pancakes
Serves 1 or 2, preparation time 5 minutes, cook time 1-2 minutes for each pancake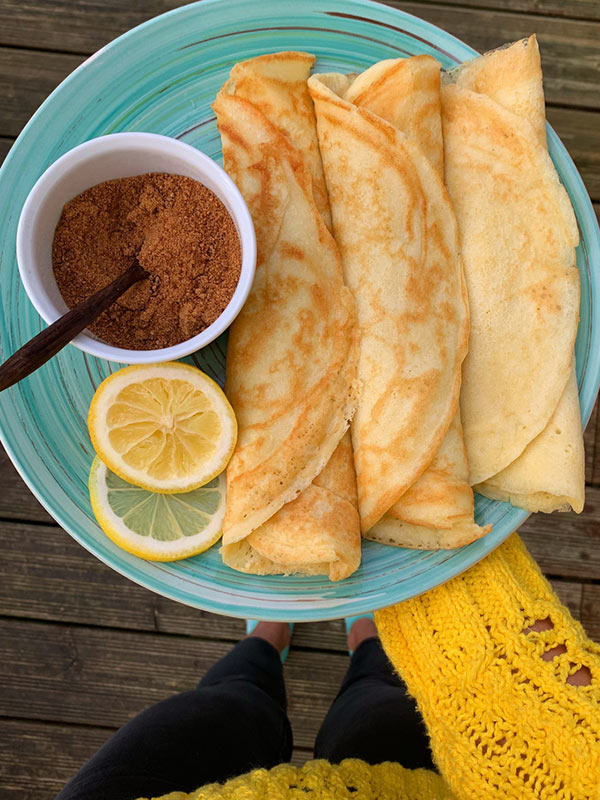 Ingredients
100g Plain white flour (I used gluten free)
1 large egg
250/300mls Lucy Bee Coconut Milk
Coconut Oil to fry in
Method
Hand whisk the ingredients together in a bowl, making sure all the flour is stirred into the coconut milk and egg.
Add Lucy Bee Coconut Oil to a pan, once hot, add the pancake mixture, cook through on one side and turn over.
Add your favourite toppings - try Lucy Bee Coconut Sugar and Lemon.