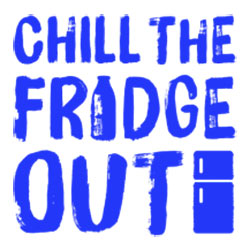 We waste 3.1 million glasses of milk every day in the UK, just by setting the wrong temperature on our fridges. However, simply by setting it at the right level of coolness, you'll prevent unneccessary perishing and help make sure your food and drink stays fresh for longer.
Milk is the third most wasted food and drink product in the UK. By setting your fridge below 5°C you could make it last up to 3 days longer.
By reducing milk and other food waste in your own home, you could save up to £70 a month (the average family of four throws that much away every in that time). The average UK fridge temperature is 7°C - but your food could last up to 3 days longer when it's set to below 5°C.



Love Food Hate Waste's latest campaign sees the launch of Chillthefridgeout.com - an innovative new tool that will help you set your fridge at the right temperature (below 5°C) thanks to information from over 20 manufacturers. Here's why it's so important to check your chill...
Many people don't know how to set their fridge dials - The average temperature of a fridge in a UK home is set to 7˚C.
This leads to unnecessary food waste - Food can last up to three days longer in a fridge below 5˚C.
It's wasting money - By throwing away food, the average UK family wastes £70 a month.It's bad for the environment
Food waste is one of the top contributors to climate change.
Check your fridge temperature settings at Chillthefridgeout.com >>