Enjoy Market Street Strawberries This Summer
One of our strawberry growers is Ben Drummond, whose family have been farming in Ross-on-Wye since 1956, and have been selling strawberries directly to Morrisons since 2008. Ben and his team of up to 250 seasonal colleagues harvest fruit most of the year and know exactly what they're looking for in a good strawberry.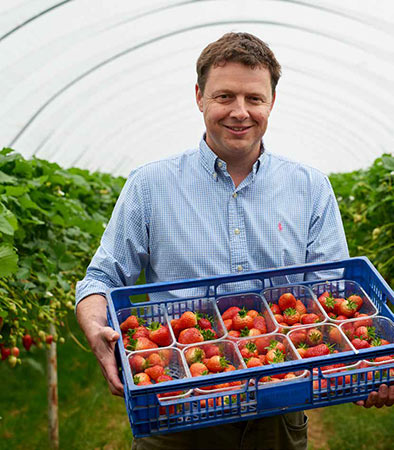 "In my opinion, British strawberries are the taste of summer. They smell and taste completely different to imported strawberries. They can be picked one day and in Morrisons stores the next day, which means they're as fresh as possible. We also pick with shelf life in mind – the strawberries need to be firm, but not crunchy, and a nice red without being too dark."