Morrisons £15 Valentine's Day Meal Deal for Two
Morrisons is offering customers a range of premium dine in meals from 11 - 17 February. The Best Dine In deal includes a starter, main, a side to share, a dessert AND a bottle of wine, all for just £15.* Available to buy online or in store.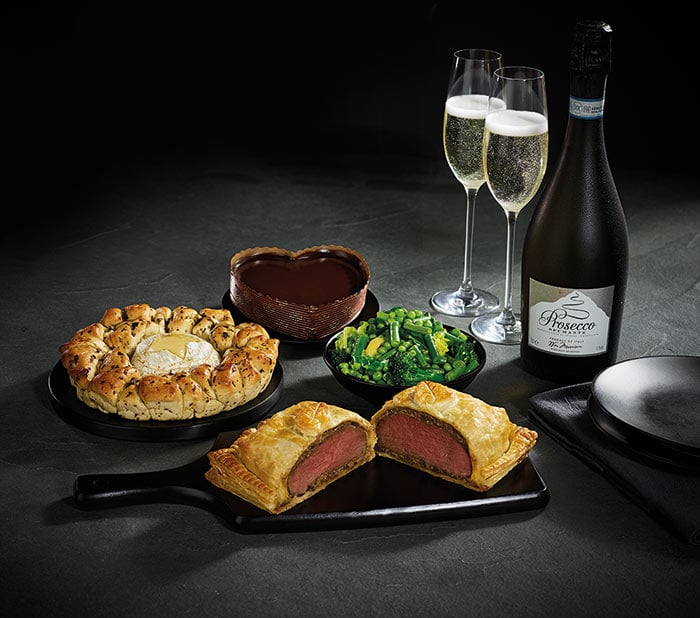 Kick off the evening with a Tear & Share Bread and French Camembert, followed by a show-stopping Beef Wellington with a side of The Best Green Veg Medley. Finish on a sweet note with The Best Belgian Chocolate & Salted Caramel Heart and wash it all down with a bottle of Morrisons award-winning The Best Prosecco Spumante.
For those looking for a vegan and vegetarian-friendly option, tuck into The Best Sweet Potato, Coconut & Chilli Soup and a vegan-friendly glass of The Best Prosecco Spumante. For the main event enjoy The Best Roasted Red Pepper & Artichoke Heart Paella with a side of The Best Pea Shoot, Pink Radish & Garlic Chive Salad and the V Taste Chocolate Orange Pot dessert.
For more £15 Valentine's meal options check our menu below or buy online here.