Lots of Easter traditions stem from Christian celebrations and customs. Some are just great ways to spend time together and enjoy quality time over the holidays. Fortunately, most of them taste delicious too - so here are some of our favourite foodie customs to follow every year.
Eating fish instead of meat on Good Friday
This tradition started when Catholics abstained from eating meat from warm-blooded animals on Fridays, as penance for Jesus' death. The fish also became a secret symbol (still used today) of Christianity when the religion was banned. Others claim it was a ruse in the Middle Ages to help the Italian fish industry during lent. Whatever the reasons, cooking a delicious salmon dish on Good Friday is a great way to start the Easter celebrations.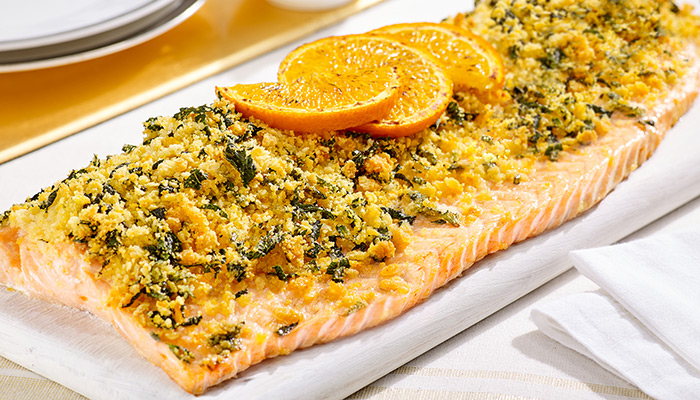 Try recipes for a whole Salmon fillet and more here >>
Handing out the Hot Cross Buns
Another Good Friday tradition, baking Hot Cross Buns is another family 'must' at this time of year. The cross decoration acts as a Christian symbol, with the spices signifying the spices used to embalm Jesus at his burial. Lots of different variations are available these days, from simple buns to more indulgent, extra fruity options.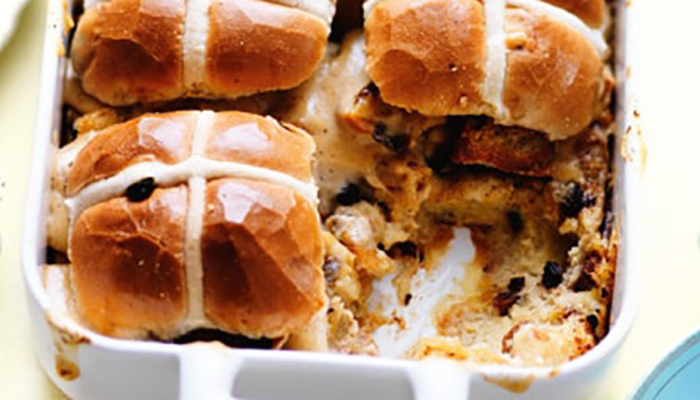 Throwing a cracking Easter Egg Hunt
Easter wouldn't be Easter for the kids without a big chocolate chase. Waking up to clues from the Easter Bunny on Sunday morning will make it a memorable morning for the little ones, and following a trail full of treats is a wonderful way for the family to spend quality time with each other.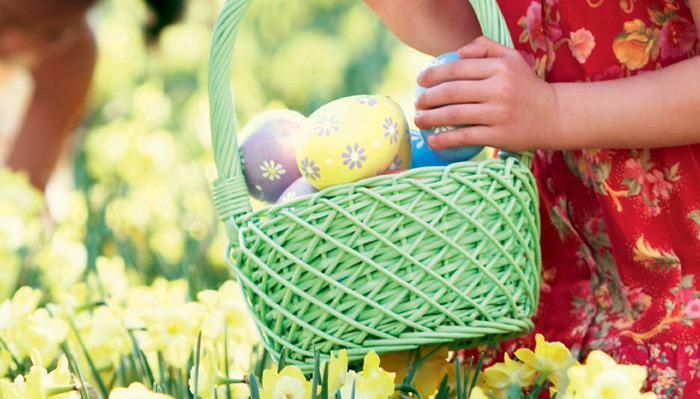 Read our guide to putting on an Easter Egg Hunt >>
Serving up the Simnel Cake
Simnel Cake was originally made on the middle Sunday of Lent - when fasting was relaxed. The word 'Simnel' is thought to have Roman origins (it means 'fine flour'), and the 'fancy' treat became popular in spring during Elizabeth 1's reign too. Easter Sunday is also known as Simnel Sunday by some. Variations on the cake have also been introduced over the years - like our very own Simnel Swirls recipe.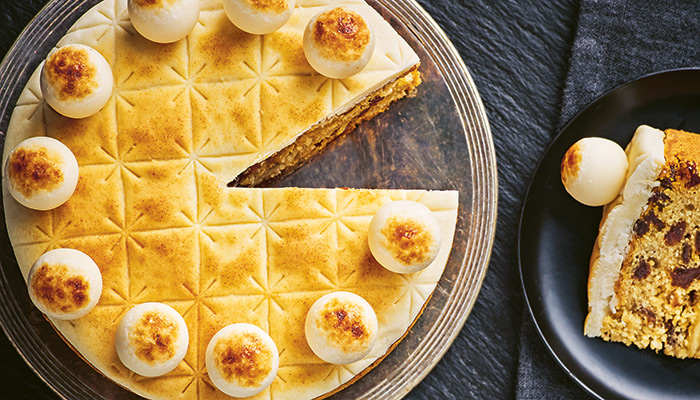 Rustling up a Great British roast - spring lamb all round
Roast dinners are a great way to mark Easter. Lamb comes into season in spring and so many people choose it as their centrepiece alongside fresh spring vegetables - though beef is just as popular on Easter Sunday.