Our Recipe For The Ultimate Christmas Hot chocolate
So, how do You Make Hot Chocolate For Christmas? Mixing up your own decadent drink from scratch is easy. All you need is dark chocolate, milk chocolate (from The Best range of course) along with vanilla and peppermint extract, milk and cream (double for the hot chocolate itself and whipped for an extra-indulgent topping). It only takes a few minutes to prepare, so you'll be cosying up with a silky smooth cocoa in no time.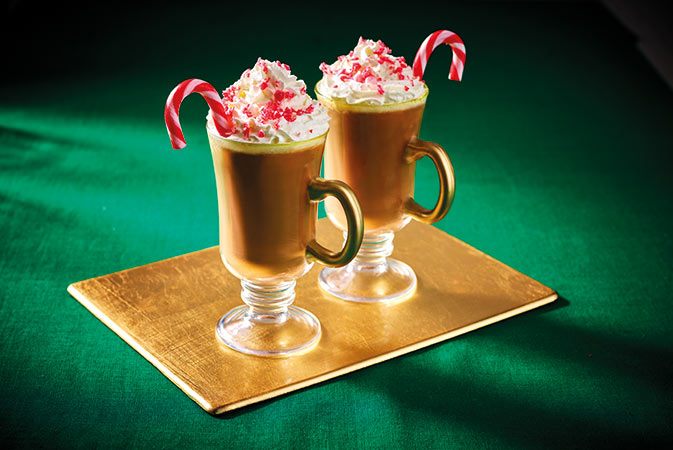 Chef Tip:
For this recipe, grown-ups could add a little creme de menthe instead of the peppermint extract.
Our Top 5 Reasons To Make A Flavoured Hot Chocolate (as if you need one)
Any time is a good time to enjoy the ultimate hot chocolate, but these festive excuses are ideal for a little treat...
Watching Elf or another festive favourite
Losing yourself in a good book
Hanging up your Christmas decorations
Dressing your tree
Writing your Christmas cards
What Are Good Toppings For Hot Chocolate?
You could crush up some candy canes for your topping as pictured in our recipe, but here are some more tasty favourites to try:
Marshmallows
Milk chocolate curls
Flaked dark chocolate
Syrup
Crushed minty chocs
Christmas Nightcap Tip:
For ready-made hot chocolates, add some baileys or brandy for a 'choc-tail'
Find more Christmas ideas and inspiration >>