Controlling your portions is a great way to keep an eye on the calories - the new on-pack labelling can help you plan your maelas to make sure you eat the right amount of food each day.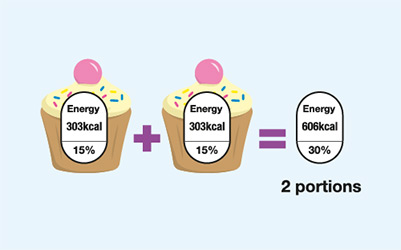 What you need to know
Check the pack for the portion size, this is what the numbers on the nutrition label are based on.
If you are eating more or less than the portion size shown, you need to adjust the numbers shown on the nutrition label.