Checking the nutrition label is a good way to compare products, make healthier choices and eat a balanced diet. Click here for an overview of the different types of label to look out for.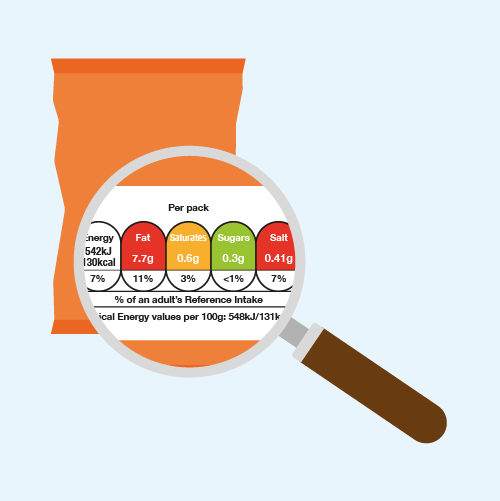 Things you need to know
The nutrition label shows you how many calories and how much fat, saturates, sugars and salt is in a portion.
Nutrition labels often include red, amber and green colours, giving you an at-a-glance view of fat, saturates, sugars and salt levels.
The design of front of pack nutrition labels may sometimes differ between products but if you know what to look out for, you can still make an accurate comparison.