To make the choice that is right for you, use the calorie information to compare products. Check the pack for the number of calories there are in a portion and 100g of a food or 100ml of drink.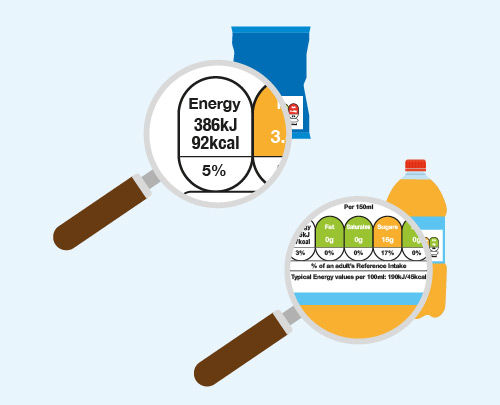 Things you need to know
The average woman needs 2,000 calories per day, the average man 2,500 and children fewer than 2,000 depending on their age.
You'll usually see two values on labels, kcal and kJ, but look out for kcal or calories.