We're going back to our Yorkshire roots for Christmas - giving the traditional Christmas sandwich a northern twist by ditching the bread and wrapping the ingredients up in a giant Yorkshire pudding instead.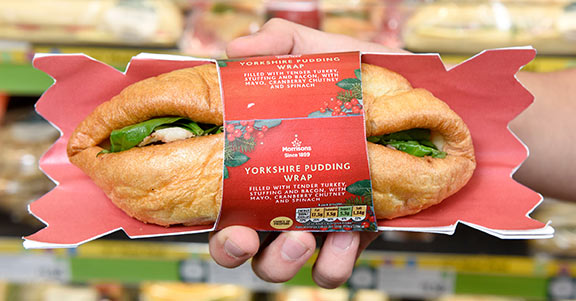 The Yorkshire Pudding Christmas Dinner Wrap costs £3.00, and will also be part of Morrisons Food to Go meal deal.
The new Christmas Yorkshire Pudding Wrap combines two of the nation's favourites – traditional Christmas dinner and crispy Yorkshire Pudding. It's packed with turkey with pork, sage and onion stuffing, cranberry sauce, sweet cured bacon, fresh spinach and mayo. And for those of us who believe Christmas dinner should never be eaten cold, the wrap tastes just as good hot out of the oven.
To give the wrap authentic Northern credentials, Morrisons is making the giant Yorkshire puddings in Leeds.
Chefs at Morrisons developed the wrap after hearing how much customers loved the our Yorkshire Pudding Pizza - the first time that we combined two of popular dishes with an Italian pizza and Yorkshire Pudding combo.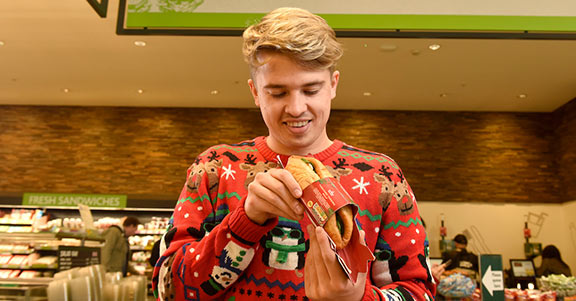 "Everyone loves Yorkshire Pudding and everyone loves Christmas dinner, so we are combining the two to create a modern classic. We're looking forward to hearing what customers think but we hope that they'll love it."
Ben White, Morrisons sandwich expert