You can now find wonky rhubarb at Morrisons - fresh from Yorkshire's Rhubarb Triangle - at just £1 for a 500g bundle.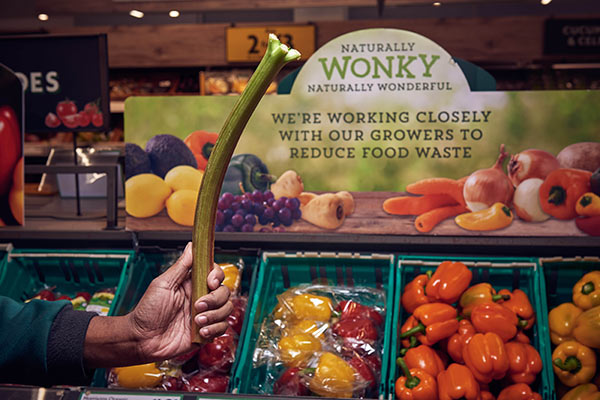 Our Wonky Range Is Growing All The Time
The latest addition to our growing Wonky fruit and veg range, rhubarb is considered 'Class 2' when the stalks are wind-scarred, come in different shapes, and may have some minor cosmetic blemishes. However, the unusual short, long, thin or kinky stems (which would usually be discarded from the crop) taste just as good as the standard rhubarb.
Wonky rhubarb range helps farmers who are now able to sell their whole crop to Morrisons – 40% of which might previously have gone to waste
Wonky rhubarb arrives after Morrisons' recent promise to sell more wonky, over-sized, under-sized and blemished seasonal fruit and veg after listening to customers' continuing concerns about food waste.