Delicious cookies, freshly baked - is there anything better?! Tuck into these treats with a recipe courtesy of our chef Richard. Featuring the winning combination that is raspberries and white chocolate, follow the step by step illustrated guide and make crisp on the outside and chewy in the middle cookies to enjoy at home.
Find the illustrated steps below - enjoy!
Ingredients
225g Unsalted Butter
150g Caster Sugar
250g Self Raising Flour
1 Egg, beaten
100g White Chocolate
50g Raspberries
Step One
Gather your ingredients ready to make the cookies.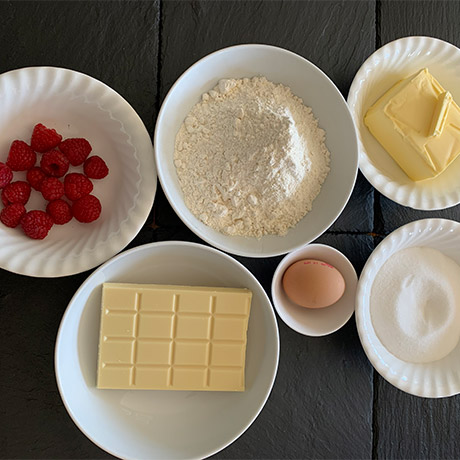 Step Two
Chop your chocolate and raspberries and set aside for later.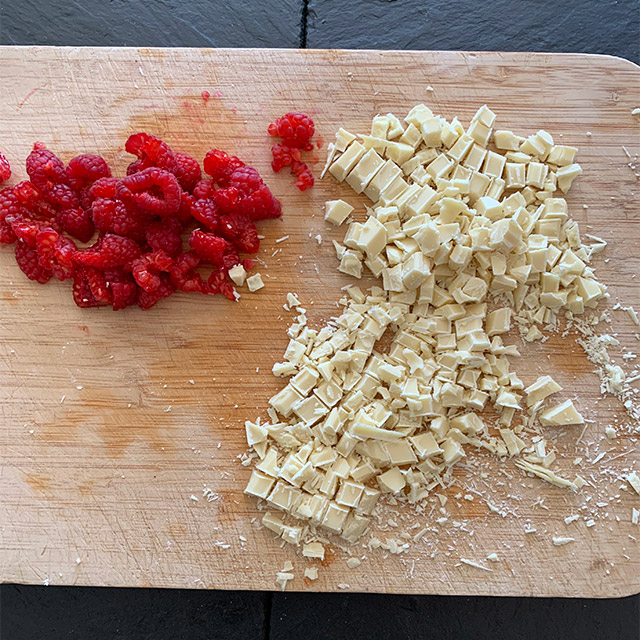 Step Three
Cream the butter and sugar together until light and fluffy.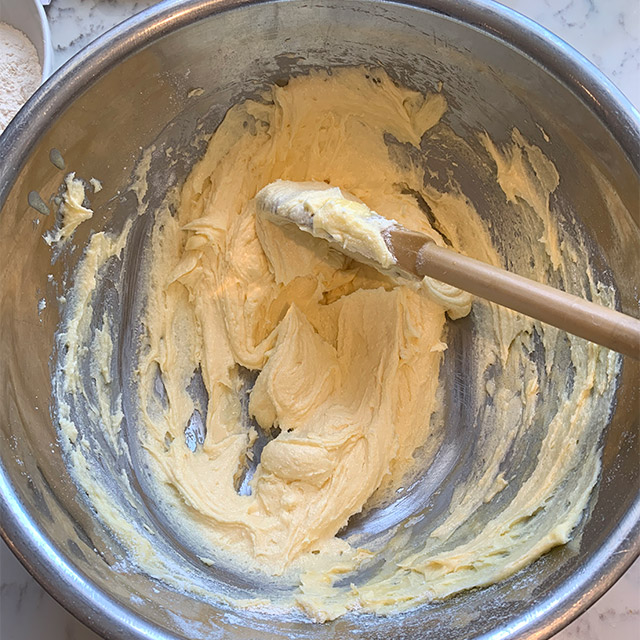 Step Four
Gradually beat in the beaten egg. Next, fold in the flour, and mix in the chopped chocolate and the raspberries. Divide the mix into 12-16 pieces. Roll into balls then gently press them onto a lined baking tray as shown in the picture below.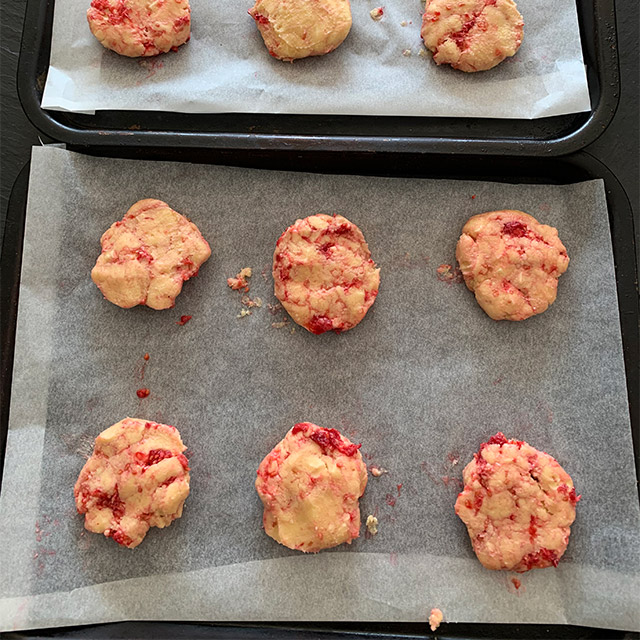 Step Five
Bake at 170 degrees for 12 minutes or until golden in colour.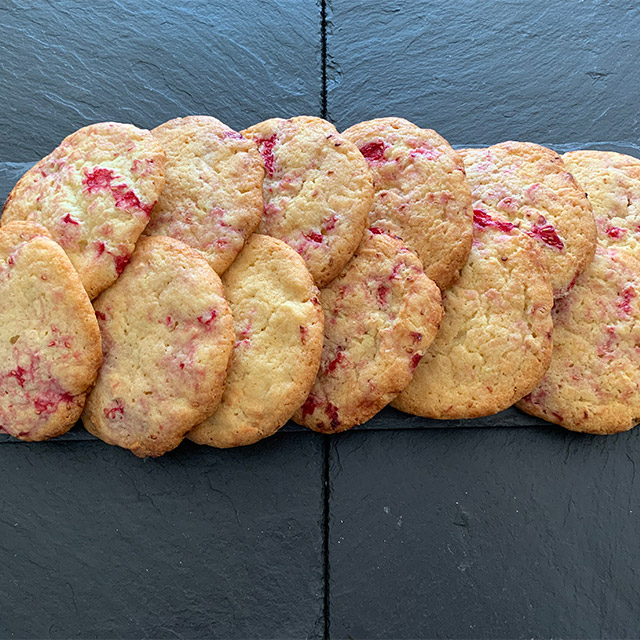 Enjoy!
---
---