It's that time of the year again - there's no such thing as a boring sandwich when the festive season comes around. This year, we've launched our brand new, limited edition Mince Pie Christmas Sandwich.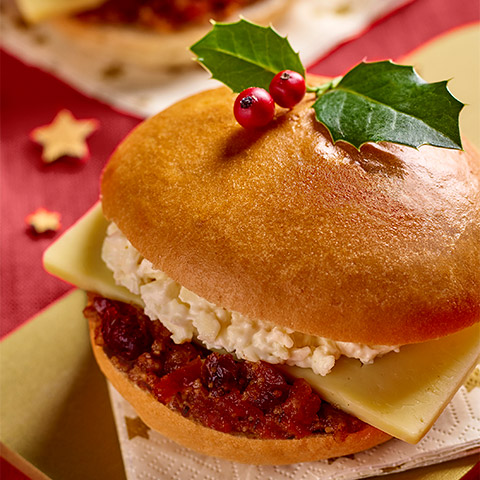 You heard us right! Featuring the two Christmas staples of mince pies and cheese, this new sarnie features mince pie chutney, creamy cheddar cheese and crumbly Wensleydale, all tucking in to a fruity panettone-style bread roll.
Adding a little festivity to your lunches in the lead up to Christmas, our limited edition sandwich will be available until Tuesday 24th December. It costs £3, and you can get it as part of our Morrisons meal deal, which includes Food to Go mains, snacks and drinks for £3.50.
Richard Jones, Food to Go Buyer at Morrisons, said: "We've upped our Christmas sarnie game this year to offer something completely new for customers."
Try it for yourself and let us know what you think - find your nearest Morrisons store here.