Our brand new Scan & Shop app is here to make your shopping experience easier. Find out more about the app and how to use it below.
Our Scan & Shop app lets you scan your shopping as you go using your phone. Shop N Go™ by simply downloading the app to get started.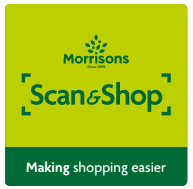 How does it work?
Download the app and follow the on screen instructions to get going.
You can scan your items as you head around the store, and pop them directly into your shopping bags once scanned. There'll be no need to unpack your shopping again when you get to the checkout*, making this a super speedy way to shop!
Once you've finished scanning and packing your shopping, you can use the app to generate a barcode, which you can then scan at one of our self checkouts. Once scanned, you can proceed to the payment section, pay for your shopping, and be on your way!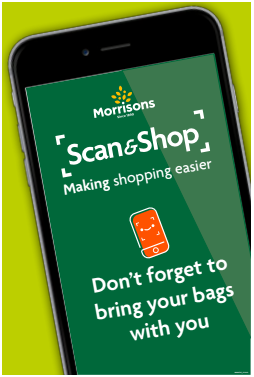 Our Scan & Shop app is ideal if you're short of time, and want to make the most of your shopping experience. It can also help you to keep an eye on how much you're spending as you head round our store, which is great news if you want to stick to a budget, or simply keep an eye on your costs.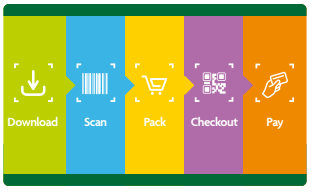 Top tips for getting the most out of our app
You can connect to the store's Wi-Fi - there are step-by-step instructions on how to do this in the app if you're not sure.
Don't forget your shopping bags. Pack as you go to save yourself some time.
If you want to purchase loose produce that doesn't have a barcode, simply pop it to one side in your trolley and weigh it when you pay at the self-checkout.
The same goes for coffees from our Food To Go range and Krispy Kreme Donuts - you can scan these items at the self-checkout when you pay.
If any of your items have security tags, keep them to one side in your trolley and our colleagues will remove them when you pay.
If you're buying age restricted items, we may need to check your ID at the self-checkout too.
Where can you currently find our Scan and Shop?
Morrisons Scan & Shop is currently available in York Foss Islands store. Don't worry if your local store isn't listed - we plan to launch to more stores soon so please check back.
Download the app from the Apple App Store.
Download the app from Google Play.
If you'd like to find out more, or have any questions, check out our Help Hub for further information.