The wait is finally over. We're pleased to announce we've launched our footlong vegan sausage roll. Currently unrivaled, it's the UK's longest vegan sausage roll to date, and can be yours for £1.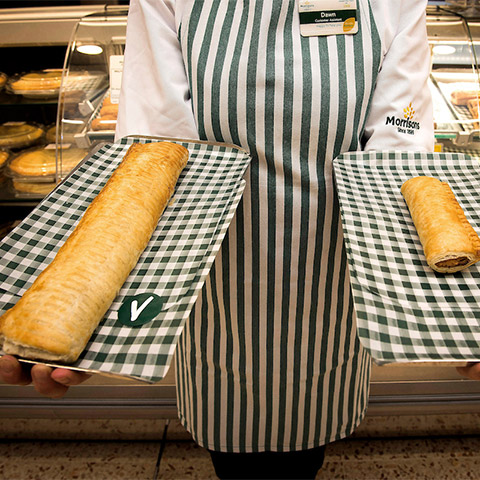 Weighing in at a huge 466g, these rolls are serious business. You'll find them on our Morrisons Pie Counters for one week only, made fresh in-store by our Market Street Bakers. They're available hot, and will come on its own tray thanks to its cumbersome size.
The footlong vegan sausage roll was created by pie and pastry experts here at Morrisons after the success of the vegan 'no sausage' roll and vegan 'Corn-ish' pastry earlier in the year. It also follows the original footlong sausage roll, which launched back in 2017.
Morrisons Pie Expert, Steven Halford adds: "Our original foot long sausage roll caught the imagination of the nation so we've worked hard to make sure everyone – including vegans - can now tuck into our creation. Sharing is optional."
Morrisons new Vegan Foot Long Sausage Roll is available from the Pie Shop on Market Street in Morrisons stores nationwide, priced at £1.00. Find your nearest store here.