The blistering phaal has been created by Morrisons chefs, who have scoured the country to find the hottest recipe possible. Their search led them to Birmingham's Bangladeshi restaurants, the home of the phaal, which is often considered the fieriest and most challenging curry in the world. The Flaming Fiery Phaal contains Scorpion Chillies which top the Scoville Heat Scale (a measure for how hot a chilli is) in addition to Naga and green chillies.
The Flaming Fiery Phaal Curry boasts an eight chilli rating to make it the hottest supermarket curry ever.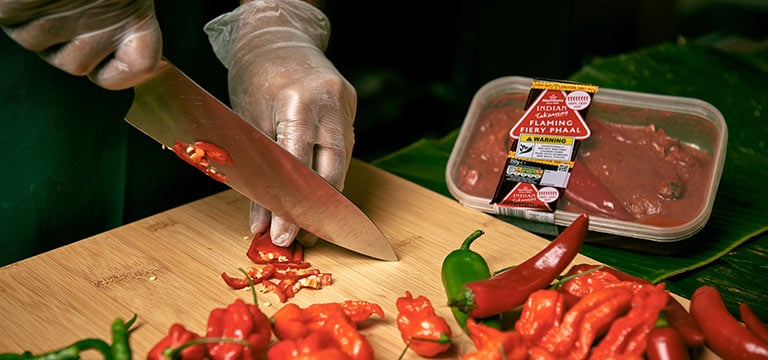 Self-claimed chilli connoisseur Paul McCourt, a Morrisons customer from Runcorn, sent a review to Morrisons on the supermarket's previous hottest curry – the Volcanic Vindaloo. He deemed it was 'not hot enough by any standards' and asked the supermarket to create 'a much hotter version'.
Morrisons responded by creating the Flaming Fiery Phaal in a bid to test heat-hungry customers. Paul said: "I was surprised to hear back from Morrisons. You don't expect a complaint like this to be listened to. I'm a big spice fan and always enjoy a challenge, however the Volcanic Vindaloo wasn't hot enough for me. Although I've been made to eat my words after tasting the Flaming Fiery Phaal!"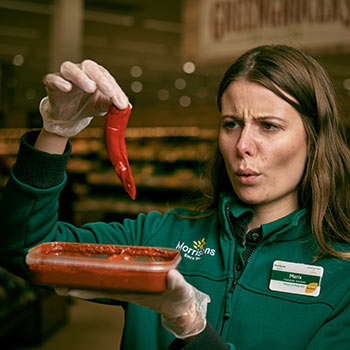 Vimal Dhananjayan, who developed the Morrisons curry, said: "We love to hear back from customers and were happy to take on Paul's challenge. The difficulty when making a phaal is to make sure it's got as much flavour as it has heat. But we think we've pulled it off and we're really glad Paul approves."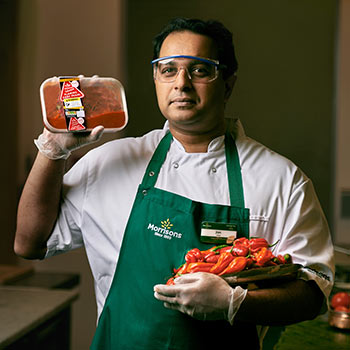 Spice tolerances differ from person to person, and it's capsaicin, a compound found in chillies, which triggers pain receptors in the body to react when people eat spicy curry. In addition to chillies, Morrisons Flaming Fiery Phaal contains chargrilled chicken breast, a thick tomato and onion base, and a huge array of spices – including paprika, garlic, ginger, coriander, turmeric, cinnamon, nutmeg, fennel, fenugreek and cardamom. Take a look at our tips on coping with an extra-spicy curry.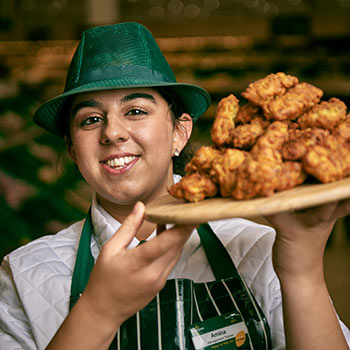 The hot, hot, hot curry will be available in stores nationwide for 'Curry Week' from the 8 th October, and will cost £2. Morrisons is also launching Roulette Bhajis – a box of 12 onion bhajis with three of those being extra spicy for those who want to take a heat-filled gamble. Roulette Bhajis will be available from the deli counter and will cost £1.90 for a box of 12.