From severed finger sausage rolls to spooky slime soup, we've conjured up some terrifyingly tasty Halloween food ideas - with 13 spooky recipes for you to try this year...if you dare.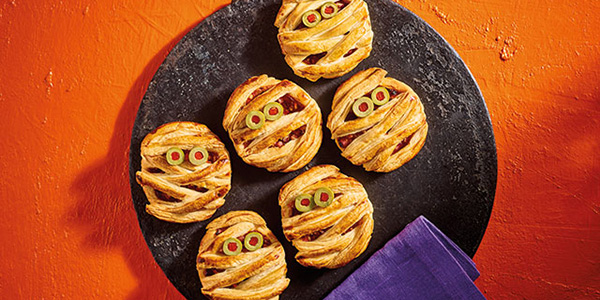 Mummy Pizza Pastries

'Wrap up' warm and enjoy these Hell-iscious party snacks with friends and family.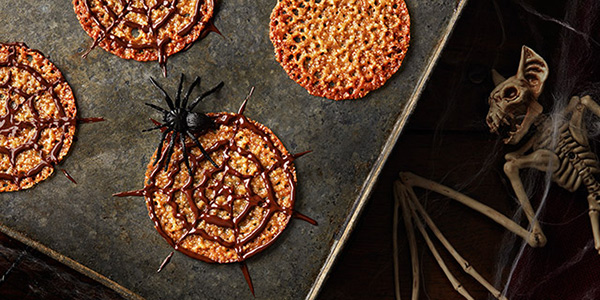 Spider Web Snaps

These spider web snaps are great when you need something that's quick but creepy.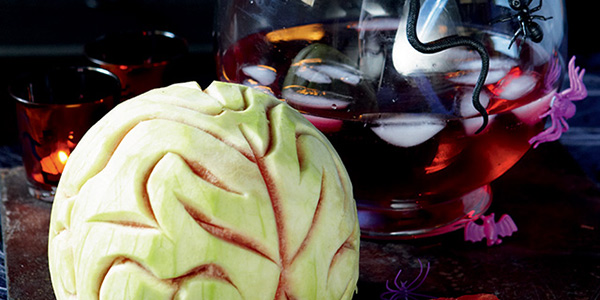 Melon Brain with Blood Fizz

Quite chilling - this is a great blood-beverage for Halloween.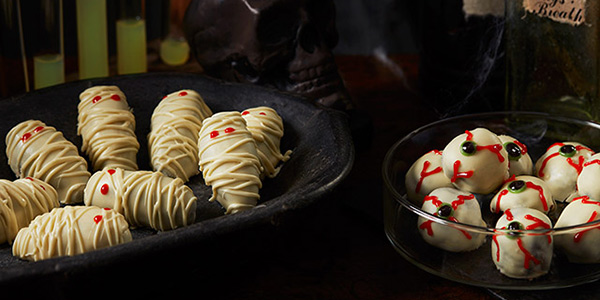 Mini Truffle Mummies and Eyeballs

These delicious truffles are so easy to make and are great for a Halloween party or office treat on 31st October.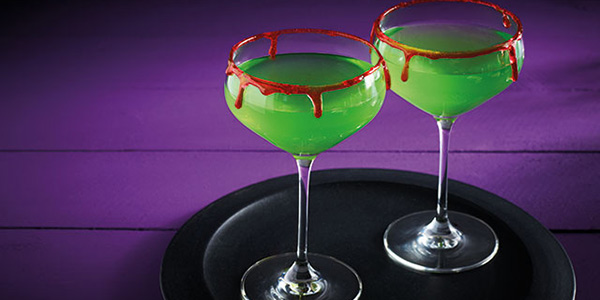 Vampire's Bite Cocktail

Frightfully sour but dead sweet too, this creepy cocktail is ideal for Halloween parties.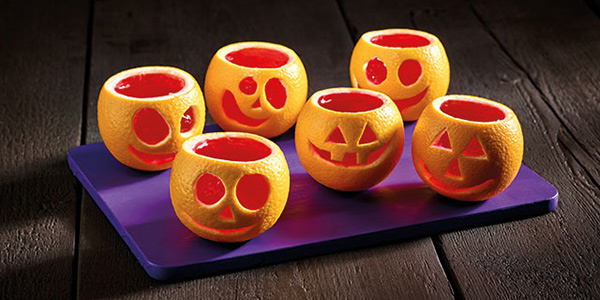 Orange Jelly Jack O'Lantern

Trick or treat? Try both with this mischievous recipe.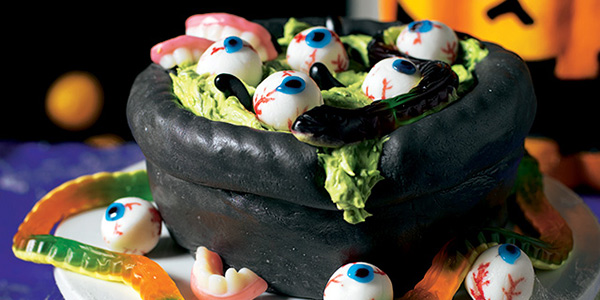 Eyeball Couldron Halloween Cake

Eerie-we go...with a cake that's easy to bake and a wicked treat for friends and family.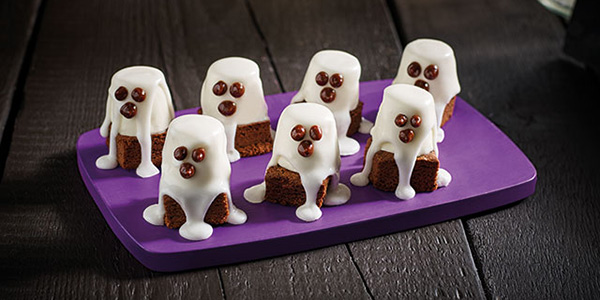 Chocolate Brownie Ghosts

Boo-ey and goo-ey...these little treats are just the thing to hand out at Halloween.