Get creative this Halloween with a spot of spooky crafting.
This creative make from our Community Champion Katrina at our Elland store is sure to get you in the haunting frame of mind this October. They're really simple to make, and create tasty sweet treats to enjoy at home.
Dive into the instructions below from one hauntingly happy Halloween!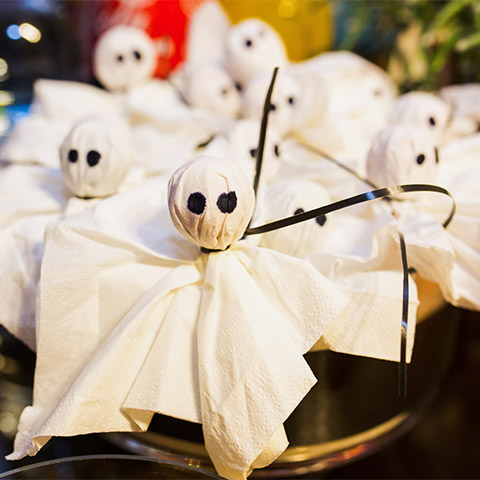 What you'll need:
1 box of Morrisons Savers Tissues
Round Lollipops
Black Marker Pen
Small Elastic Bands
Ribbons of your choosing
How to make ghoulish lollipops:
Take one tissue and cut it into quarters.
Take one full size tissue, and place a quarter piece of tissue in the centre. Doubling up like this helps to add texture to your ghoul, as well as hide the colour of the lollipop underneath.
Place your chosen lollipop (still in its wrapper) in the centre of the two pieces of tissue.
Gather the tissues around the lollipop and hold in place using a small elastic band stretched over the lollipop.
Now, create your ghoul's facial expressions using the marker pen, being careful not to press on too hard as the ink may bleed through the tissue.
Finally, fix a ribbon around the elastic band and tie in a bow.
Place or hang your spooky ghouls around your house - spook-tastic!